Publication Date March 29, 2019

Gujarat and Maharashtra Worst-Hit as Summer Heat Escalates



 India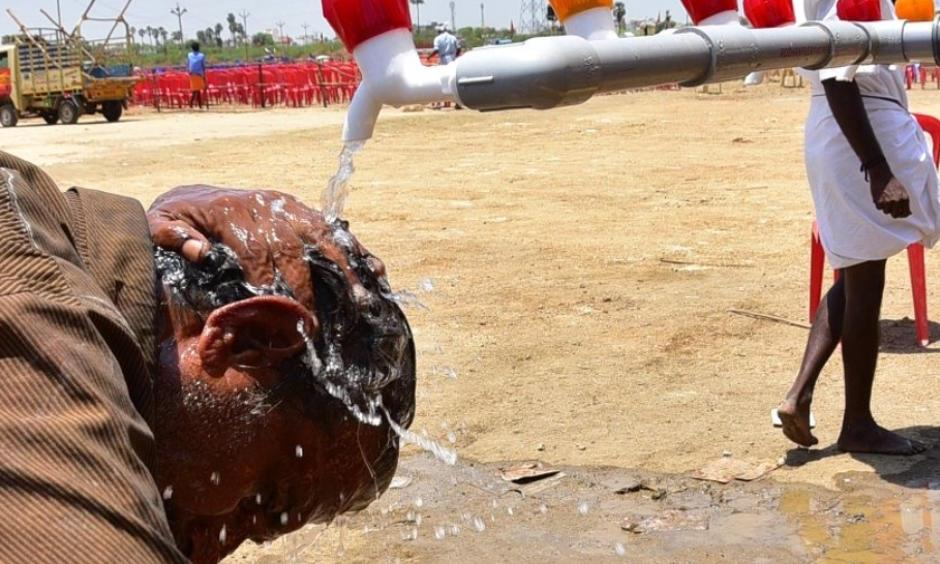 Saurashtra and Kutch regions of Gujarat—namely Porbandar, Veraval and Bhuj—experienced yet another heat wave on Thursday, according to the India Meteorological Department's (IMD) Ahmedabad office.
The highest recorded temperature on Thursday was a blistering 42.5°C, felt in Amreli in Gujarat and Khargone in west Madhya Pradesh.
Among the major cities, Ahmedabad experienced the maximum temperature at 42°C on Thursday. The daytime high recorded in Hyderabad was 38.9°C, Chennai 38.5°C, Bengaluru 36.2°C, Delhi 35.5°C, Kolkata 33.7°C, and Mumbai 32.6°C. Over half the monitoring stations in Maharashtra recorded temperatures above 40°C.