Harvey Could Become First Hurricane to Strike Texas Since 2008
,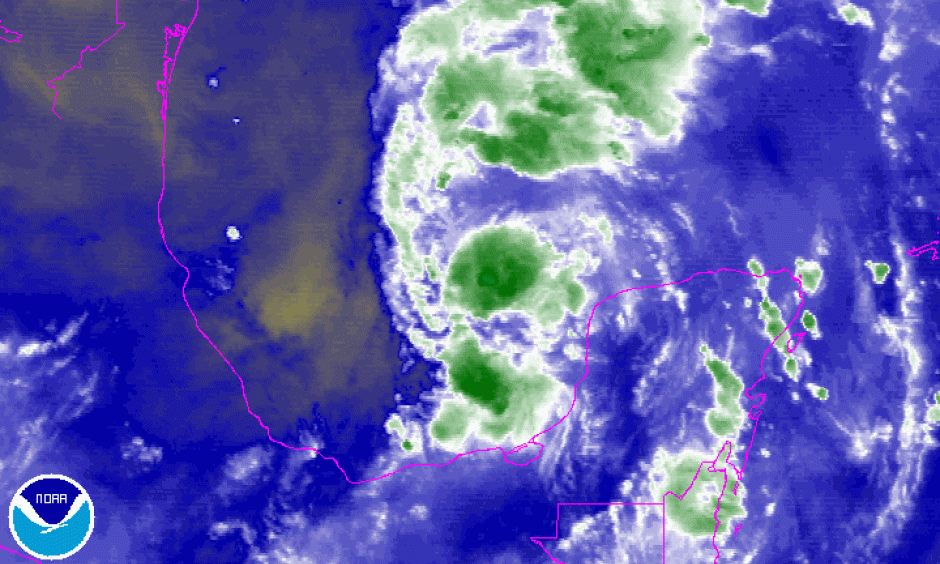 Harvey, which could strengthen into the first hurricane to strike Texas since 2008 this week, has already spurred one refiner to start shutting down a plant, forced workers to be evacuated from Gulf of Mexico platforms, and sent cotton rallying.
Currently a tropical depression, Harvey was 470 miles (756 kilometers) southeast of Port Mansfield, Texas, with top winds of 35 miles per hour, the U.S. National Hurricane Center said in an advisory at 11 a.m. New York time. It could develop into a hurricane just before landfall.
"It could intensify right up to landfall on Friday," said Jeff Masters, co-founder of Weather Underground in Ann Arbor, Michigan. "I expect a Category 1 hurricane at landfall, but I cannot rule out a Category 2."
...
"It is going to be a wet one," Masters said. "It is not going to move fast after landfall and that is going to cause big trouble" from flooding rains.