Harvey crashes into Texas and Louisiana, bringing new waves of punishing rain and emergency conditions
Houston, TX
Port Arthur, TX
,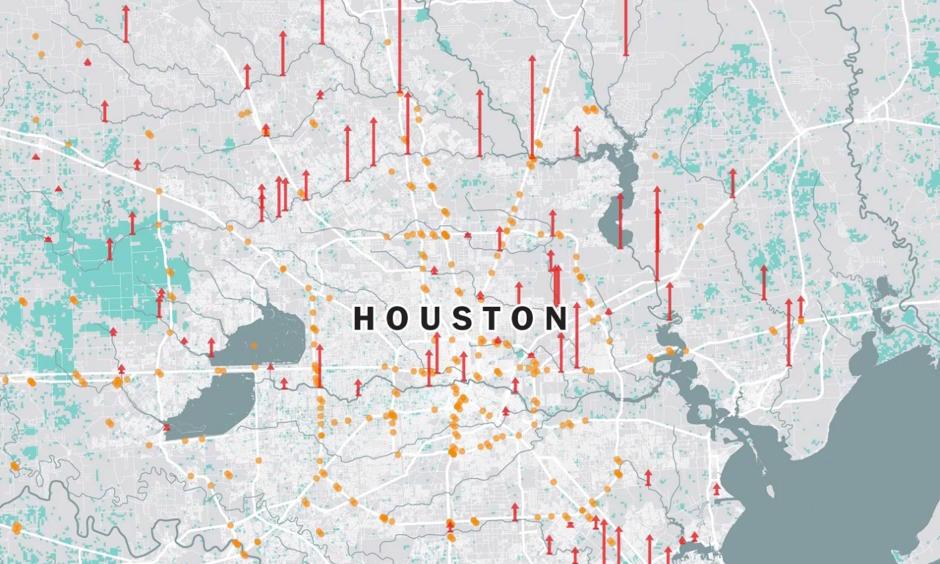 According to the Capital Weather Gang, the Beaumont and Port Arthur area east of Houston saw more than 26 inches of rain fall on Tuesday alone, pushing rain totals to more than 47 inches since Friday. That gave the area a new annual record for rainfall — with four months still left to go in 2017.
...
About 60 miles to the east, Lake Charles, La., had seen more than a foot of rain, and forecasts say the downpours are expected to continue.
...
Around Houston and beyond, schools and universities were closed, with some unable to say when they would reopen.
...
Across Texas, the storm shut down 14 oil refineries, causing damage at some that released harmful chemicals. In Crosby, Tex., a fertilizer plant was in critical condition Tuesday night after its refrigeration system and inundated backup power generators failed, raising the possibility that the volatile chemicals on the site would explode.
Arkema, a maker of organic peroxides, evacuated all the personnel from the plant and was attempting to operate the facility remotely. The material must be kept at low temperatures to avoid combustion.