Harvey in Houston: Most Extreme Rains Ever For a Major U.S. City
,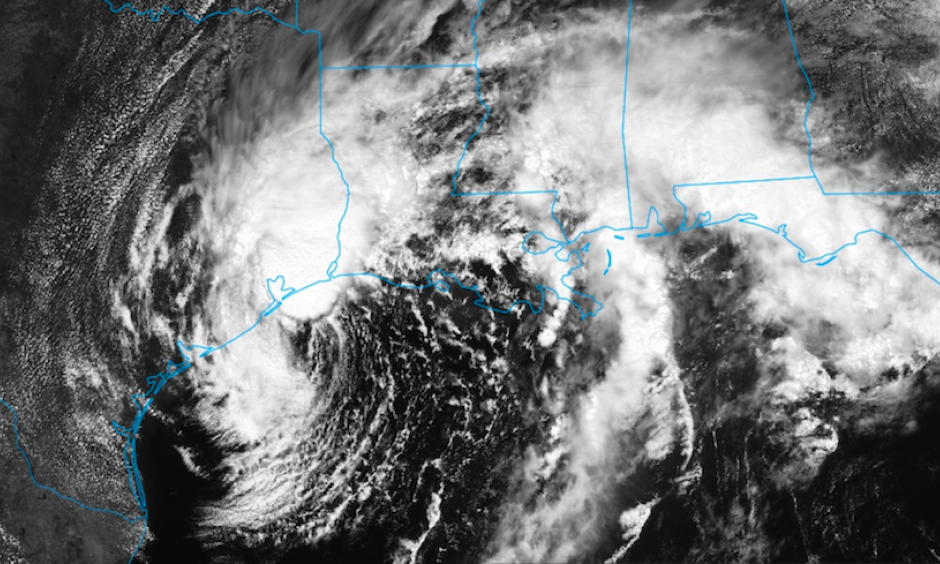 The rains from Hurricane Harvey—which by some very preliminary estimates may be the costliest hurricane in U.S. history—are washing away meteorological and hydrological records, not only for Texas but for the United States. Although the heaviest rains were gradually shifting east of the Houston area on Tuesday, the region remained in a massive crisis, with newly overtopping levees and dams and new areas of flooding. Many thousands of residents are suffering through a third day trapped at home or marking time at a shelter. Houston's convention center was housing more than 9000 people by Tuesday morning, while Dallas plans to open its convention center on Tuesday to another 5000 people. Also on Tuesday, President Donald Trump was visiting the Corpus Christi area, close to where Harvey made landfall on Friday.
...
Preliminary maximum 24-hour Average Recurrence Interval (ARI) of the rainfall between August 24, 2017 through 12Z August 28, 2017. This was created using hourly Quantitative Precipitation Estimates (QPEs) from MetStormLive, a gauge-adjusted DualPol-radar based precipitation system operated by MetStat, and updated precipitation frequency grids, also produced by MetStat in 2014. Several areas experienced 24-hour rains that on average occur every 1,000+ years (have a .1% chance of occurring in any given year.) Early indications suggest longer duration (48- and 72-hour) rainfalls were even rarer; MetStat is actively working on quantifying those ARIs. (Source: MetStat, Inc.) Note that a 1-in-1000 year rainfall event is not the same as a 1-in-1000 year flood, which depends on more than just rainfall.