Heat record set, advisory extended in South Mississippi
Gulfport-Biloxi, MS, MS
New Orleans, LA
Baton Rouge, LA
,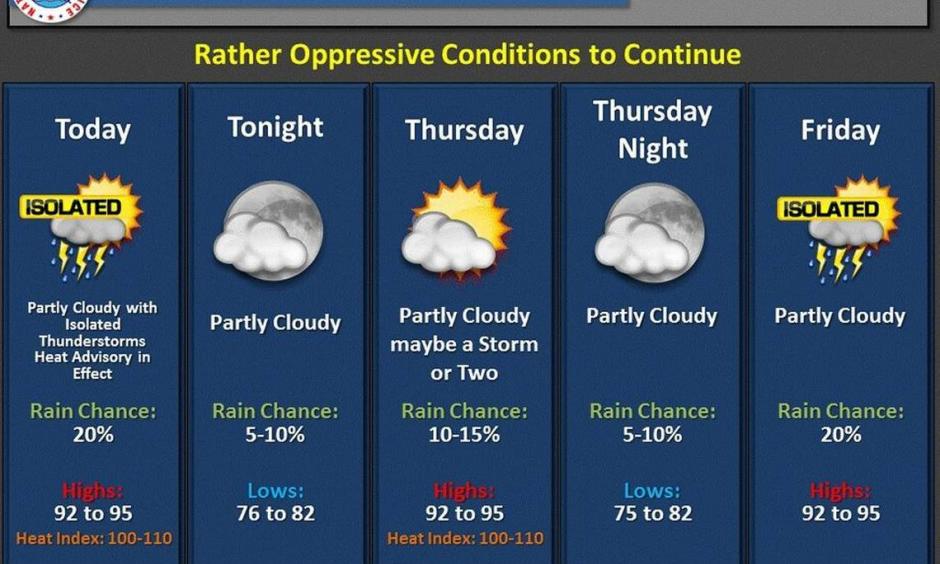 Balmy nights and sweltering days have led to a heat record not just for South Mississippi, but for New Orleans and Baton Rouge, too.
Temperature gauges at all three cities' airports registered the highest low temperature recorded for any July 5, the National Weather Service reports.
In other words, the heat is lingering long after the sun goes down.
At 6:53 a.m. Tuesday, the gauge at Gulfport-Biloxi International Airport registered a not-so-cool 83 degrees, breaking the previous record of 78 degrees in 2009. The record has been tracked since 2000.
High overnight temperatures make a heat wave especially unbearable, with little relief from heat and humidity. It's one of the criteria the weather service uses for advisories, issuing one when the heat index does not fall below 75 nightly; reaches 105 for two hours; or reaches 108 at any point