Heat wave boosts burns in Phoenix as pavement, cars scald
by
ABC News via Associated Press
,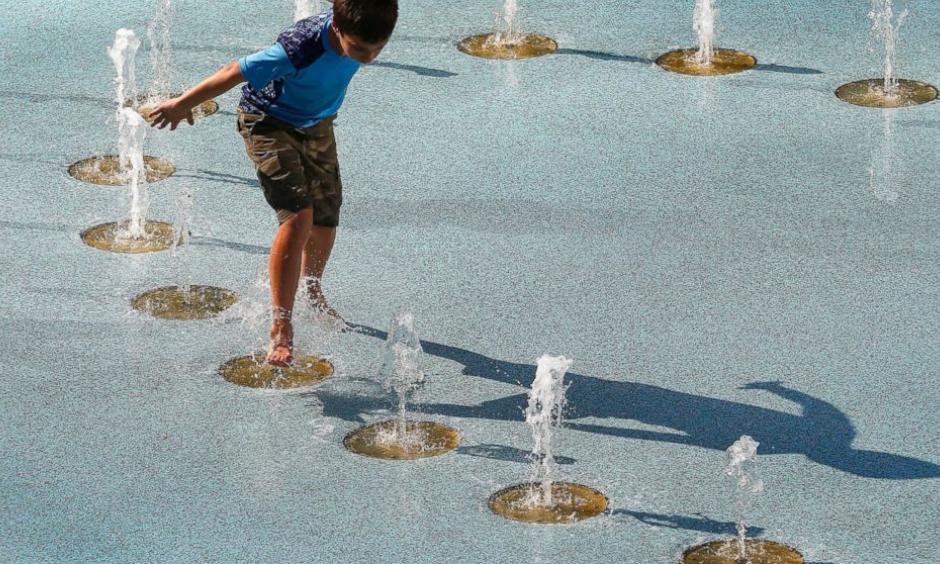 The main burn center in Phoenix has seen its emergency department visits double during the heat wave that is scorching the Southwest U.S., including people burning their bare feet on the scalding pavement.
Dr. Kevin Foster, director of the Arizona Burn Center, said this June is the worst the center has seen in 18 years. Most patients arrive with contact burns from touching hot car interiors or walking outside without shoes.
Foster said one child received contact burns after crawling through a doggy door onto the hot pavement.
"Getting up to 120 really makes a difference," Foster said.
The burns are among several hazards resulting from a heat wave that has plagued Arizona, Nevada and California, including deaths, increased wildfire risks and a water shortage in one community.
The heat wave brought a high of 119 degrees (48 degrees Celsius) in Phoenix on Tuesday. Las Vegas topped out at 117, and California has been broiling in triple-digit temps.
The county that is home to Las Vegas has had at least four confirmed heat deaths since Saturday. California has seen at least two heat deaths, and officials throughout the state are investigating four others.
Two California firefighters were treated for heat-related injuries they received while battling a blaze in the San Bernardino Mountains near Los Angeles.
Arizona has yet to report any heat-related deaths, although Maricopa County, the most populated, had 130 heat deaths last year — a 15-year high.