Here's Why Hurricane Harvey Rapidly Intensified Into a Category 4 Monster
,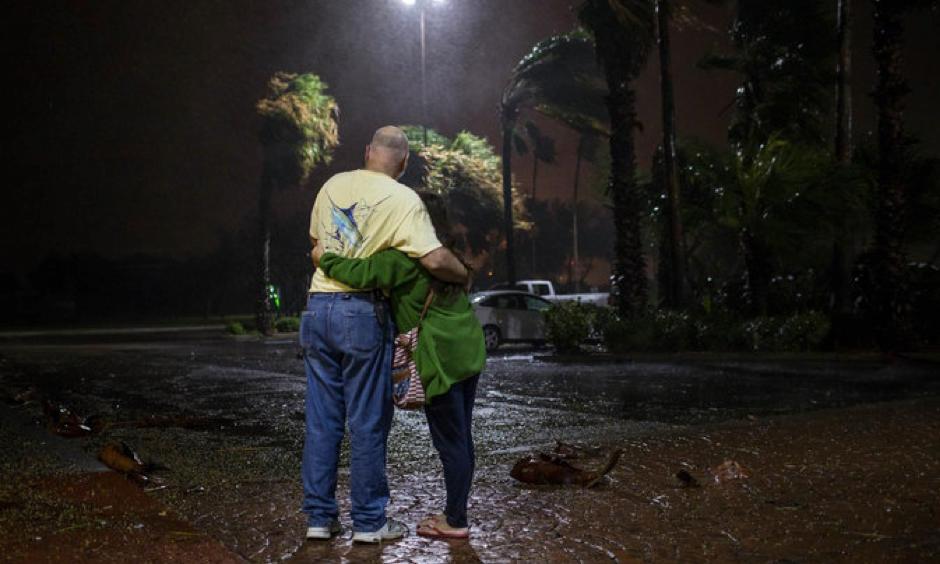 In just 57 hours, Harvey grew from a regenerated tropical depression over the Gulf of Mexico into a Category 4 hurricane, an incredible example of how rapid intensification can occur in hurricanes when atmospheric and oceanic conditions are ideal for development.
Harvey's rapid intensification was fueled by two main large-scale ingredients: favorable winds aloft and high oceanic heat content. There may have been other factors at play, but for now, let's examine the big picture.
...
Key Ingredient 2: High Oceanic Heat
As you've probably heard before, warm waters fuel hurricane growth. However, hurricanes also prefer the warm water extends to several hundred feet deep, and this can be quantified by examining the oceanic heat content.
The region of the western Gulf of Mexico where Harvey passed through Friday featured a pocket of higher oceanic heat content.
The NHC highlighted this ingredient in its forecast Thursday morning: "Harvey will be moving over a warm eddy of high oceanic heat content in the western Gulf of Mexico in about 24 hours. As a result of these conditions, several intensity models, including the ICON intensity consensus, are now explicit showing Harvey reaching major hurricane intensity."
A quick lowering of atmospheric pressure is an indication of rapid strengthening in hurricanes, which is what occurred Friday as Harvey moved over this warm patch of ocean water.
"Harvey passed over a warm ocean eddy with high heat content for over six hours Friday morning, and the extra energy the eddy provided allowed Harvey's central pressure to fall a spectacular 15 (millibars) in just two hours, from 967 mb at 4 a.m. CDT to 952 mb at 6 a.m. CDT," said Jeff Masters in a Weather Underground Category 6 blog Friday.