Hermine kills 2; climate scientists warn rising sea levels will worsen storm surges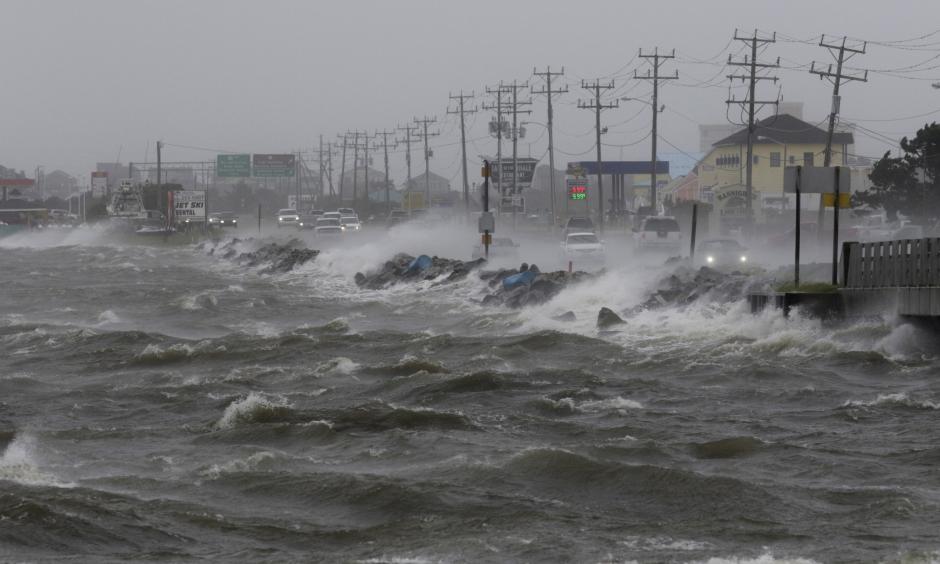 The once-and-future Hurricane Hermine regained strength Saturday as it moved slowly up the Eastern Seaboard and made a mess of the holiday weekend.
Hermine already caused two deaths, damaged properties and left hundreds of thousands without electricity from Florida to Virginia. It spawned a tornado in North Carolina and closed beaches as far north as New York.
Hermine rose up over the Gulf of Mexico and hit Florida on Friday as a Category 1 hurricane before weakening to a tropical storm across Georgia.
...
Governors all along the coast announced emergency preparations. Tropical storm warnings were in effect as far north as Connecticut.
And since sea levels have risen up to a foot due to global warming, the storm surges pushed by Hermine could be even more damaging, climate scientists say.
Michael Mann at Pennsylvania State University noted that this century's one-foot sea-level rise in New York City meant 25 more square miles flooded during Superstorm Sandy, causing billions more in damage.
"We are already experiencing more and more flooding due to climate change in every storm," said Michael Oppenheimer, a geosciences professor at Princeton University. "And it's only the beginning"