Hermine Not as Large as Sandy, But Will Unleash Dangerous Coastal Flooding, Beach Erosion, Winds Along Northeast Seaboard
,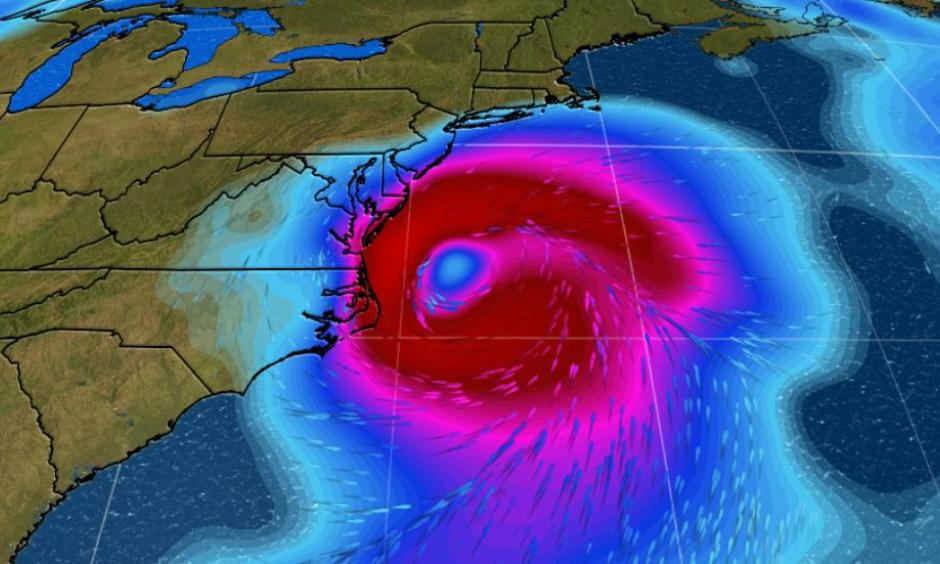 Hermine is now emerging off the East Coast, beginning a long saga of coastal flooding, high surf, and beach erosion along a swath of the Eastern Seaboard Labor Day weekend and into the coming work week.
To be clear, this storm will likely not be nearly as large as Superstorm Sandy. However, you don't need a storm as large as Sandy to be destructive, and moderate to major coastal flooding is now expected along parts of the East Coast.
Despite being a post-tropical cyclone, tropical storm warnings have been extended eastward to include the Connecticut coast, including Long Island Sound, and tropical storm watches have been extended to include all of coastal Rhode Island and the Massachusetts coast up to Sagamore Beach, including Martha's Vineyard, Nantucket, and Cape Cod.
Impacts
There are still uncertainties regarding Hermine's "post-tropical" life off the East Coast that will have a major bearing on impacts:
Where exactly the low-pressure center stalls or meanders
How strong it remains, or how much it may intensify
How long it lingers
Coastal Flooding/Beach Erosion/High Surf
Probability: High
Where: From southeast New England to the Outer Banks of North Carolina, particularly Long Island, the Jersey shore, and Delmarva peninsula; Also, the west end of Long Island Sound, Chesapeake Bay, Delaware Bay, Raritan Bay, and other inlets will be susceptible.
Threats: High, possibly damaging surf, potentially moderate to major coastal flooding, significant beach/dune erosion, rip currents
Timing: Seas build from south to north Saturday, peak Sunday and Sunday night, remaining high Monday into Tuesday, before winding down gradually Wednesday.
The water could reach 3-5 feet above ground level if the peak surge occurs at the time of high tide from on the Virginia Coast and 2-4 feet northward to Bridgeport, Connecticut, according to the National Hurricane Center (NHC). In the Outer Banks and Pamlico Sound, 1-3 feet of water above ground can be expected mainly this weekend