Hermine's path shifting away from New York City
,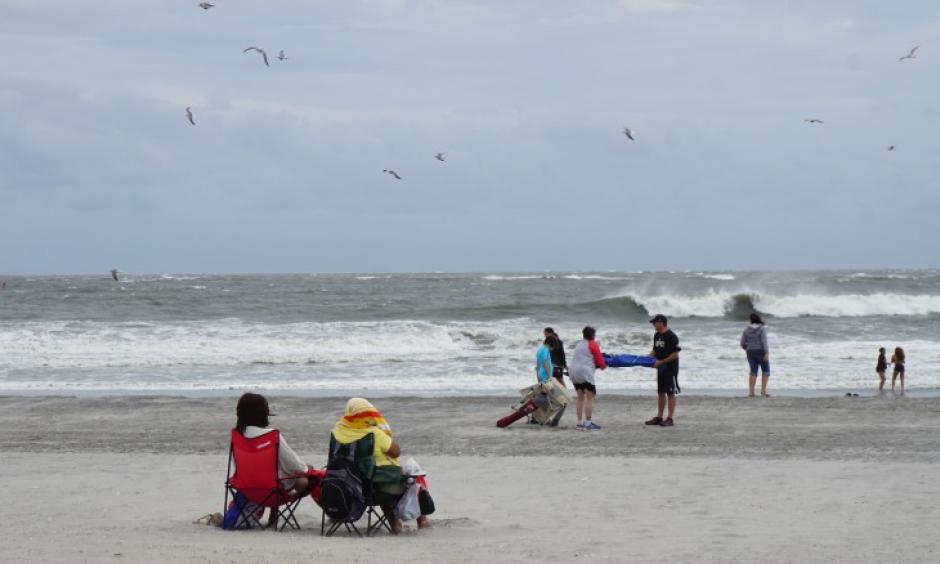 Hermine's march up the Eastern seaboard was shifting toward the east Sunday, which forecasters said will lessen the storm's impact on coastal New Jersey, Delaware and New York City while increasing the threat of bad weather for parts of eastern Long Island, Rhode Island and Massachusetts.
Tens of millions of residents, from Virginia north to New England, are expected to remain under tropical storm watches and warnings for the rest of Labor Day weekend.
The threat of high winds and storm surges has already ruined holiday plans for many residents, as beaches closed across the Northeast.
The National Weather Service was predicting sustained winds of about 30 mph with gusts up to 50 mph in Cape Cod, Massachusetts and the nearby island of Nantucket -- powerful enough to knock down small trees.
Surging tides from the storm could be as high as 5 feet from Chincoteague Island, Virginia, north to Sandy Hook, New Jersey.
The storm surge should be less powerful -- but at 2-4 feet, still dangerous -- along coastal areas of New York City, eastern Long Island and Newport, Rhode Island, the weather service said.
Rain won't be much of a problem, because the heaviest rainfall will remain offshore. Only 1-2 inches is expected along coastal areas.
Out to sea, Hermine is expected to regain hurricane-force winds -- about 75 mph -- sometime during the remainder of the holiday weekend, although the National Weather Service will not officially call it a hurricane. Instead, forecasters have labeled Hermine a post-tropical cyclone...
The storm is expected to turn northeast and slow down later Sunday before likely moving northward to northwestward through Monday. It's then expected to meander northeast, beginning to exit the Northeast US coast sometime Wednesday