Highest September temperature since 1911 as 34.4C recorded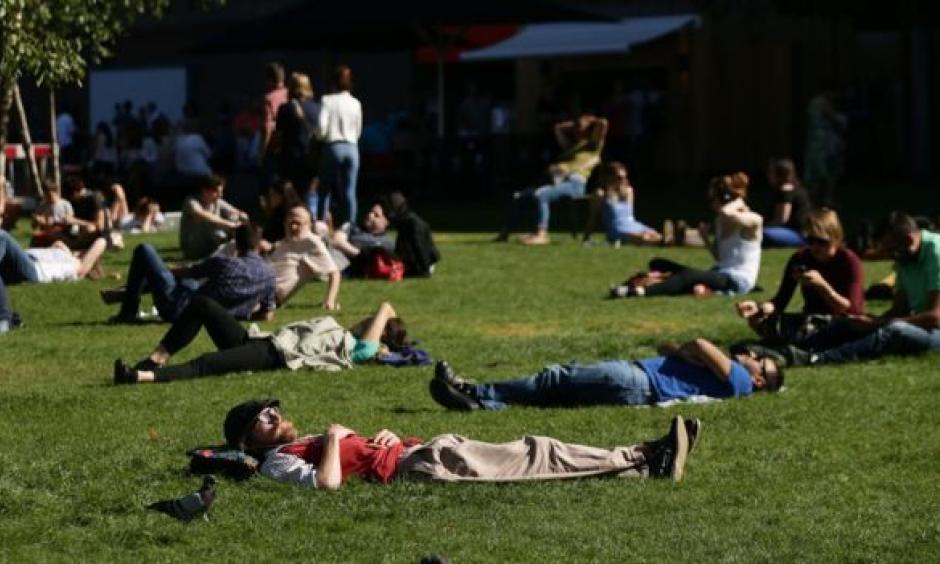 One of the strongest findings of climate science is that global warming amplifies the intensity, duration and frequency of extreme heat events.[1] These events occur on multiple time scales, from a single day or week, to months or entire seasons. The signal of climate change is particularly reflected in record-breaking heat waves. Records are more likely to be broken when natural variation runs in the same direction as climate change, in this instance towards hotter weather.
The UK's hottest day of the year so far - and the warmest September day since 1911 - has been recorded in Gravesend, Kent, where it reached 34.4C (93.9F).
The spell of warm Autumn weather is forecast to continue across parts of England until Friday.
...
The highest temperature of 2016 had previously been 34.1C, which was reached on 23 August at Faversham in Kent.
The all-time record for September of 35.6C (96.1F) was set in 1906, in Bawtry, South Yorkshire.
...
Why is it so hot?
Hurricane Hermine, which hit Florida in early September, pushed large kinks into the jet stream - large atmospheric waves which lock our weather patterns in place. For Spain and Portugal, that meant temperatures rising to 10C above average last week.
A large area of high pressure centred over northern Europe has brought southerly winds, which have drawn this warm air northwards, reaching our shores today