Historic wind storm slams central U.S., unleashes rare December tornadoes



 Central US to Midwest US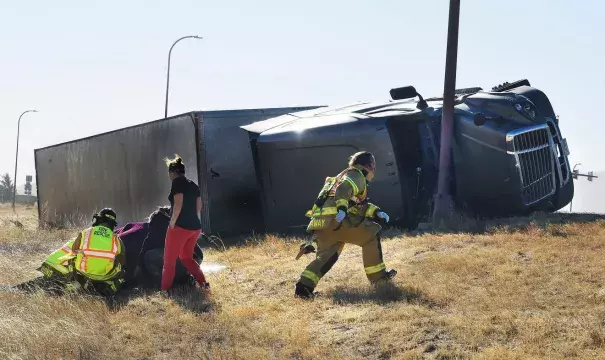 Climate Signals summary: The second December widespread severe weather event in less than a week, swept from the Rockies to the Midwest fueled, in part, by warm temperatures made worse by human-caused climate change.
---
Article excerpt:
Half of the Lower 48 endured a historic and dangerous weather event Wednesday as an extremely powerful storm system swept through the middle of the country unleashing damaging winds and, in some areas, tornadoes, dust storms and out-of-control fires.
Winds of 70 to 100-plus mph sheared off roofs, overturned vehicles, toppled trees and caused hundreds of thousands of power outages while contributing to hazardous ground and air travel. From New Mexico to Michigan, more than 36 million people were under high-wind warnings. In Colorado, several locations clocked gusts over 100 mph.
As the third round of record warmth in the eastern half of the nation, it would only add to a historically warm December in many areas. Human-caused climate change is increasing the intensity and likelihood of such warm weather.
You can read the rest of this article here:
https://www.washingtonpost.com/weather/2021/12/15/wind-storm-tornado-minnesota-iowa/