Hot, isolated, and running out of supplies, parts of Puerto Rico near desperation
,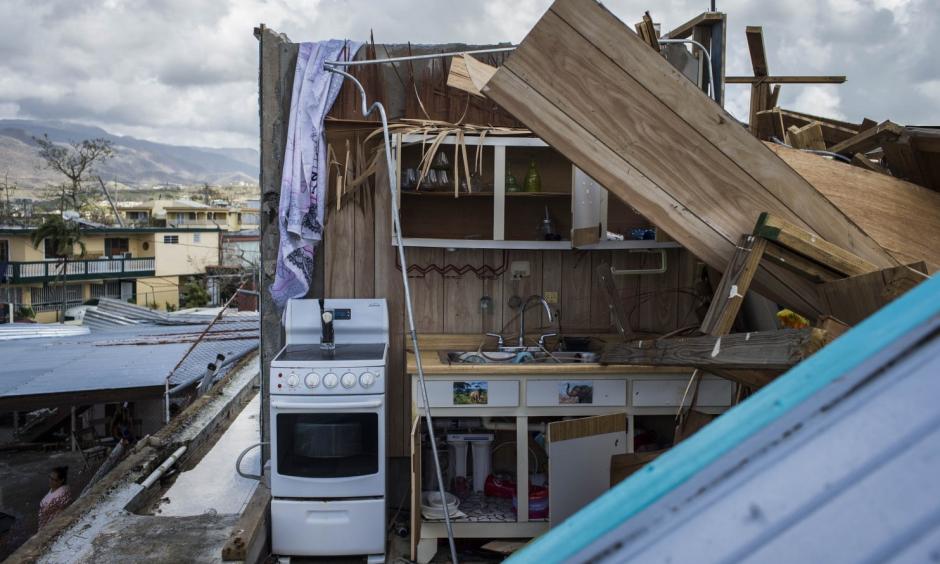 In the heat and humidity here in the central mountains, Meryanne Aldea fanned her bedridden mother with a piece of cardboard Sunday as the ailing woman lay on her side, relieving a large ulcer in her back.
The 63-year-old mother, Maria Dolores Hernandez, had cotton stuffed in her ears to keep flies out, since her now screenless windows were letting all sorts of bugs in. The gray-haired diabetic woman spoke with her daughter about her worries: that she would run out of prescription drugs, that they were almost out of generator fuel to keep her insulin refrigerated and to run the fans at night. With all the heat, she feared that her ulcer would become infected.
...
Four days after a major hurricane battered Puerto Rico, leaving the entire island in a communications and power blackout, regions outside San Juan remained disconnected from the rest of the island — and the world. Juncos, in a mountainous region southeast of the capital that was slammed with Maria's most powerful winds, remains isolated, alone, afraid.
For many residents, the challenge of accessing the essentials of modern life — gasoline, cash, food, water — began to sink in. And government officials had no answers for them. Estimates for the return of electricity and basic services will be measured not in days but in weeks and months. For those most vulnerable, far too long.
...
For federal agencies trying to respond to Maria, the situation in Puerto Rico and the U.S. Virgin Islands is inescapably more challenging than the situations in Texas and Florida after hurricanes Harvey and Irma. It's difficult to get onto the islands.
The airports and harbors here were severely damaged. That means the islands are more isolated than ever, even as the humanitarian crisis has worsened by the day.
...
In addition to concerns about basic survival, on the west side of the island worries have intensified about a ruptured dam that has been tenuously holding back the waters of Lake Guajataca. Government officials said Sunday that the "fissure" in the dam is "large and will collapse at any time." Throngs of residents in nearby towns have been urged to evacuate. The dam's failure could lead to massive amounts of water flowing unabated through coastal communities.