Houston devastated by flooding from Harvey as residents gird for days of rain
,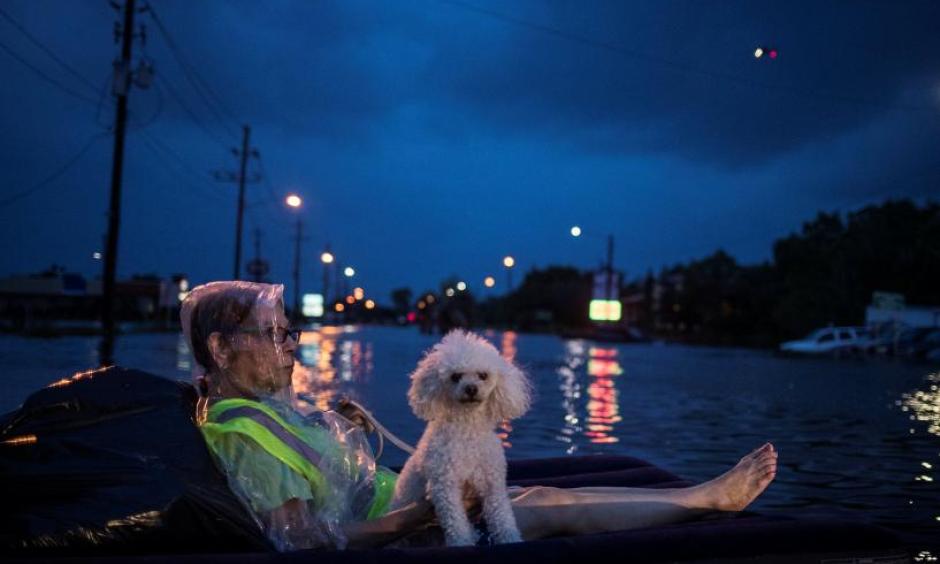 Harvey came ashore late on Friday as the most powerful hurricane to hit Texas in more than 50 years and has killed at least two people. The death toll is expected to rise as the storm triggers additional tidal surges and tornadoes, with parts of the region expected to see a year's worth of rainfall in the span of a week.
The storm caused chest-deep flooding on some streets in Houston as rivers and channels overflowed their banks. More than 30 inches (76 cm) of rain had fallen in parts of Houston in the past 48 hours, the National Weather Service said on Sunday, with more on the way.
The storm struck at the heart of the country's oil and gas industry, forcing operators to close several refineries and evacuate and close offshore platforms. The massive flooding knocked out 11 percent of U.S. refining capacity and a quarter of oil production from the U.S. Gulf of Mexico.
"What we're seeing is the most devastating flood event in Houston's recorded history. We're seeing levels of rainfall that are unprecedented," said Steve Bowen, chief meteorologist at reinsurance firm Aon Benfield.
...
The Gulf is home to about nearly half of the nation's refining capacity, and the reduced supply could affect gasoline supplies across the U.S. Southeast and other parts of the country. Shutdowns extended across the coast, including Exxon Mobil's Baytown refinery, the second largest U.S. refinery.