Houston Flooding Always Hits Poor, Non-White Neighborhoods Hardest
,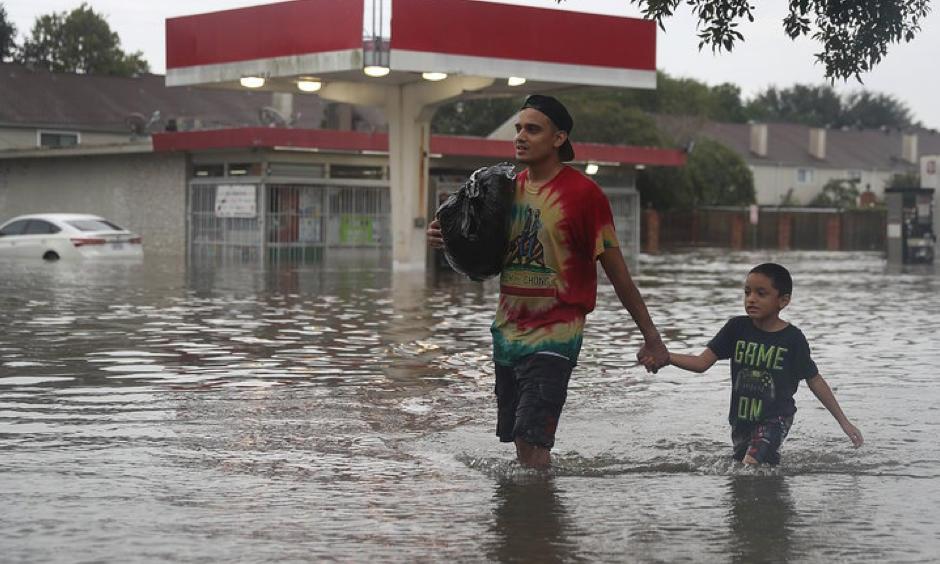 Houston's growth in recent decades has made it the country's fourth-largest city, but its urban planning regulations are still rooted in the Wild West days. The city expanded outward, turning lands that once absorbed rainwater into parking lots, roads and developments. There are no environmental zoning laws, only deeds that allow property owners to dictate how the land is used. In wealthier ― which, in a city where Jim Crow once reigned, usually translates to whiter ― areas, residents invited flood safeguards, such as dikes and berms, and spurned hazards such as chemical plants and refineries.
"No one has ever really seemed to care very much because those people don't have much political clout or voice," Paul Hart, a historian at Texas State University who grew up in Houston, told HuffPost. "Over the last 15 years or so, as the city has exploded in growth and they paved the wetlands, those middle-class white and upper middle-class areas, like Meyerland and Bellaire, those are even beginning to flood."
Manchester, an east side neighborhood where nearly 90 percent of the population is Hispanic, set a record on Sunday with nearly 9 feet of water. Many of the residents there are now among the estimated 30,000 in need of shelters. Renters and low-income people in such neighborhoods couldn't afford the luxury of telling Exxon Mobil Corp. to keep its heavily polluting operations away from their homes and schools. That created what Texas Southern University sociologist Robert Bullard calls "sacrifice zones."
"It's very predictable as to which areas are going to get hit the hardest, because of how money gets allocated in terms of flood protection and flood control," Bullard, often called the father of environmental justice, told HuffPost by phone on Sunday. "East side neighborhoods are the least protected."
The petrochemical plants, oil refineries and shipping lanes that run adjacent to neighborhoods of color on Houston's east side spread toxic waste each time the city floods, adding to the woes of those communities, Bullard said.