How can Peru prepare to withstand more devastating floods and landslides?
,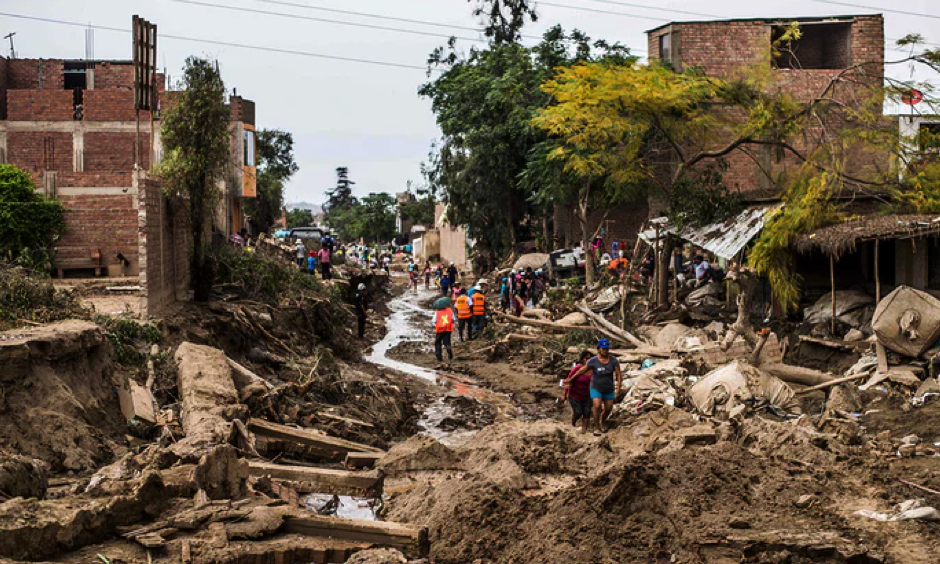 For most Peruvians, this year's floods have been the worst in living memory. Ten times the usual amount of rain has fallen on Peru's coast, swelling rivers which caused widespread flooding, and triggering huge landslides which tore through shanty towns.
More than 100 people have died, nearly 158,000 are displaced and 210,000 homes are damaged, according to Peru's emergency operations centre. The country's infrastructure took a big hit: 260 bridges collapsed and nearly 3,000km of roads are unusable, cutting off hundreds of villages and towns.
Peru's rainy season falls broadly in the first quarter of every year. It is also known as "landslide season", but few can remember huaycos, as they are known in the local Quechua language, of such intensity and scale. As Peru's weather service reported record rains in the north of the country in March, usually dry rivers turned into raging torrents – and never have so many people lived in their path.
...
The natural disaster, which meteorologists are calling a "coastal El Niño" has caused $3.1bn (£2.5bn) worth of damage, chipping 0.5% off the country's projected GDP for 2017 from 3.4% to 2.9%.
The reconstruction will cost around $9bn, President Kuczynski said last week. The first stage would pay for the "immediate reconstruction" of cities and towns. The second, longer phase would involve building infrastructure to make Peru a more "modern and organised" country, faced with the likelihood of more unpredictable and extreme climate events.