How does latest Ellicott City storm stack up with 2016? Meteorologists weigh in
,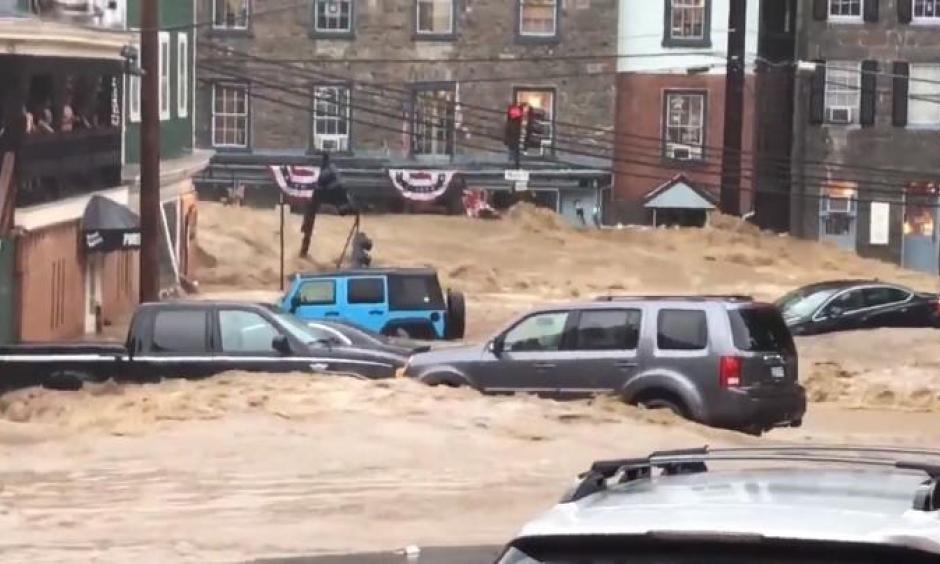 The storm that hit historic Ellicott City and nearby areas Sunday is likely worse than the storm that caused flooding in 2016, according to meteorologists.
By 7 p.m. Sunday, rainfall totals already appeared to be higher; 7.48 inches had fallen in Ellicott City, according to National Weather Service meteorologist Brian LaSorsa, and 9.71 inches of rain had fallen in Catonsville. A flash flood warning remained in effect for Columbia, Severn and Jessup until 12:45 a.m. Monday morning.
In the devastating storm of July 2016, Ellicott City was hit by 6.5 inches of rain, while Catonsville got 4.2 inches.
"It's a rare event for it to rain this much," LaSorsa said.
...
"It's not totally unheard of" to have two big storms within a two-year span as Ellicott City received, said LaSorsa, but it is unusual. However, he noted that storms are more frequent in the summertime, due to a combination of moisture in the air and hotter temperatures near the earth's surface