Man missing, search underway after massive flooding in Ellicott City, Md.
,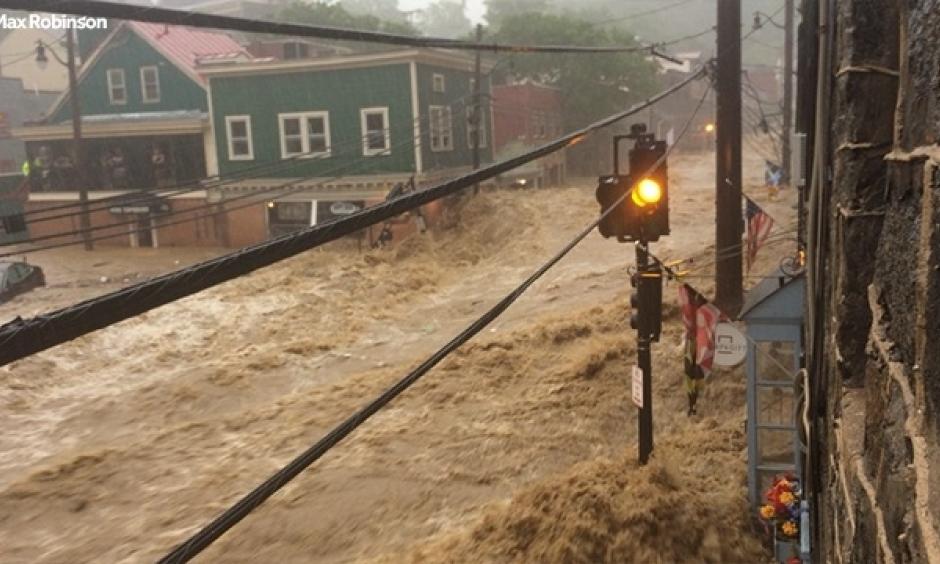 The National Weather issued a flash flood emergency for Ellicott City, Md., on May 27, after 3-6 inches of rain fell in just two hours.
Authorities are searching for a 39-year-old man reported missing by his family after a flash flood raged through historic Ellicott City, Md., Sunday evening, severely damaging storefronts and buildings and sending residents and tourists scrambling for higher ground.
...
Baltimore Gas and Electric said late Sunday that there would likely be "extended outages" of gas and electricity service until infrastructure could be fully inspected and "in some cases rebuilt." Maryland Gov. Larry Hogan (R) declared a state of emergency in Howard County.
...
Howard County officials estimated that flooding caused at least $22.4 million in damages