How hot is it in the West? Let us count the ways
Sacramento, CA
San Jose, CA
San Francisco, CA
Stockton, CA
Phoenix, AZ
,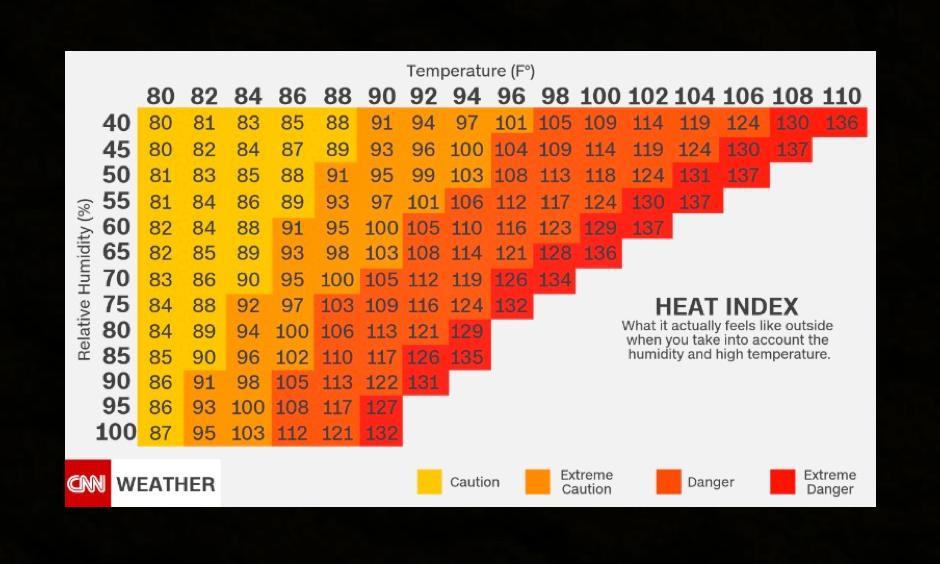 It's so hot in the West that the scorching heat is breaking records, causing massive power outages and prompting flight cancellations.
...
Here's how the sweltering heat wave is affecting the West:
1. Some planes can't fly
The heat wave was already affecting travel in Phoenix, American Airlines canceled 43 flights Tuesday to and from Phoenix Sky Harbor Airport due to extreme heat, the airline said.
...
Some smaller regional jets cannot take off in temperatures hotter than 117 degrees, it said in a statement.
...
Because hotter air is thinner, planes also need more speed to take off and, thus, require more runway. Sky Harbor's runways are long enough to accommodate most planes in hot weather, American Airlines said.
2. Heat records are being shattered
-- In Phoenix, the 118 degrees on Monday tied the record set exactly a year ago.
-- On Sunday, several Northern California cities -- including Sacramento (106 degrees), San Jose (103 degrees) and San Francisco (88 degrees) -- saw record hot temperatures.
-- The record-breaking continued Monday with Sacramento hitting 107 degrees, a step hotter than its 106-degree record from 1988. It could get even hotter on Wednesday, with a forecast temperature of 109 degrees.