How Hurricane Florence unfolded in the Carolinas, day by day



 United States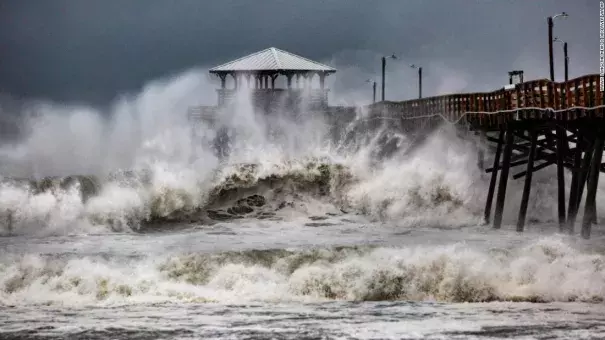 By Thursday afternoon, Florence's wind speeds had dropped, and the storm was classified as a Category 2. But forecasters said its biggest threats remained: potentially deadly storm surge, flooding, and what was expected to be a historic rain event.
In New Bern, North Carolina, along the banks of the Neuse River, a CNN crew watched the water rise and flood Union Point Park until they were forced to leave.
...
200 people trapped in their homes were plucked from the water overnight.
"WE ARE COMING TO GET YOU," the city tweeted. "You may need to move up to the second story, or to your attic, but WE ARE COMING TO GET YOU."
By sunrise Friday, the town had seen about 7 inches of rainfall and 10 feet of storm surge, and scores of people still needed saving.