How Powerful Can A Hurricane Get?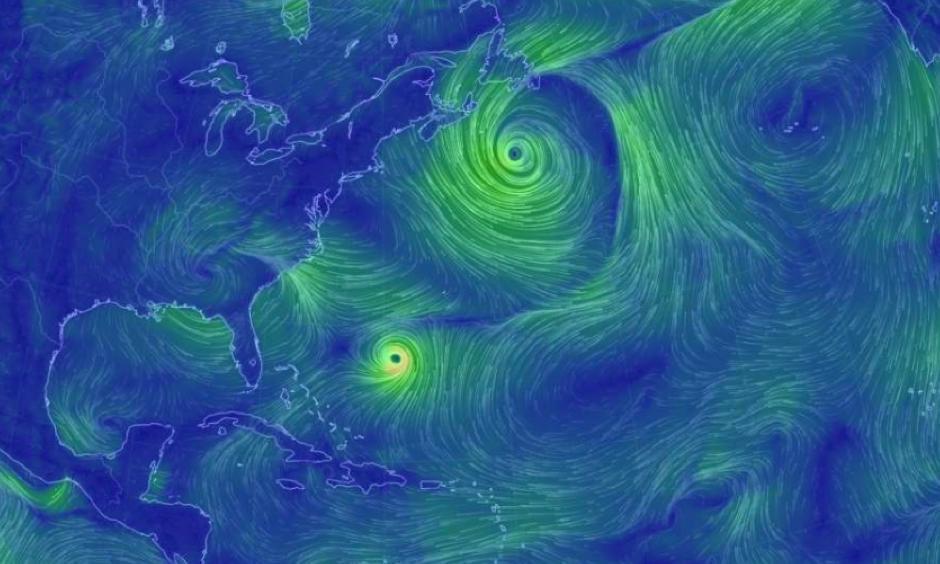 With dramatic and devastating hurricanes plastered across the Atlantic Ocean as much as they are sprinkled across your news feeds and your television screens, a certain question may have come up: Just how powerful can these hurricanes get?
This is a question that no one has a concrete answer to, but that doesn't mean that academics – and us at IFLScience – haven't pondered on it.
...
Unlimited Power
The wind speed of a hurricane is determined by the pressure of the hurricane – here's how.
Warmer ocean water has a higher evaporation rate, which produces water vapor. As the water vapor condenses into rain and clouds, it releases heat, which warms the surrounding air. Warmer air expands, which lowers the pressure. The warmer the air mass is, the lower the central pressure will be.
This local low-pressure zone causes the high-pressure surroundings to attempt to compensate for this; winds begin to rush into the center of the depression, and as the Earth is rotating, these winds begin to spiral. Eventually, if there's enough latent heat released, you get a hurricane.
Based on this mechanism then, it's reasonable to assume that the warmer the surface water is, the stronger the peak winds will be.
Although there are plenty of complicating factors, and the datasets before 1970 are somewhat unreliable, it appears that the scientific basis for windier hurricanes is there. There is a link between sea surface temperatures and wind speeds, but the exact numbers have yet to be nailed down.
Theoretically though, as long as the oceans warm, then there is once again no upper limit on the peak wind strength of hurricanes. Hurricanes have already pointed this out to us: Although not sustained wind, a single gust generated by 1996's Tropical Cyclone Olivia clocked in at 407 km/h (253 mph), almost the same as those at the fringes of Jupiter's Great Red Spot.