Huge snowpack, blooming desert mark retreat of California drought
,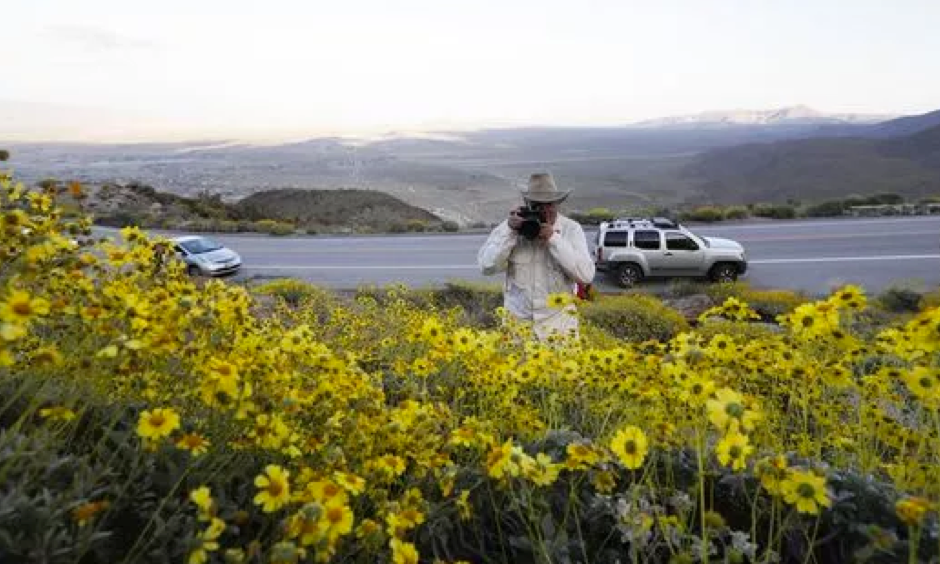 The signs that California is emerging from its brutal five-year drought are everywhere, from a whopping snowpack in the Sierra Nevada to a spectacular "super bloom" that is turning some deserts into rare and dazzling displays of color.
The snowpack along the 400-mile mountain range, which stretches north to south along the Nevada border, is critical to California's water supply. On average, it provides about 30% of the state's water needs as it melts in the spring and early summer, the state Department of Water Resources noted.
In its latest snow survey completed Thursday, the department found the snowpack for the entire Sierra Nevada was at 164% of average for this time of year. The northern region was at 147%, the central at 175% and the southern at 164%.
...
The snow was so deep this year at around 9,000 feet in the central Sierras that a CNN crew was not able to return to the spot they reached two years ago.
...
At Phillips Station near Lake Tahoe, the latest measurement found the snow depth was eight feet, with water content at 183% of normal. That marked a sharp contrast from conditions two years ago, at the height of the drought, when Gov. Jerry Brown visited the same location and found no measurable snow.