Hurricane Harvey: 'Catastrophic' flooding to hit Texas
,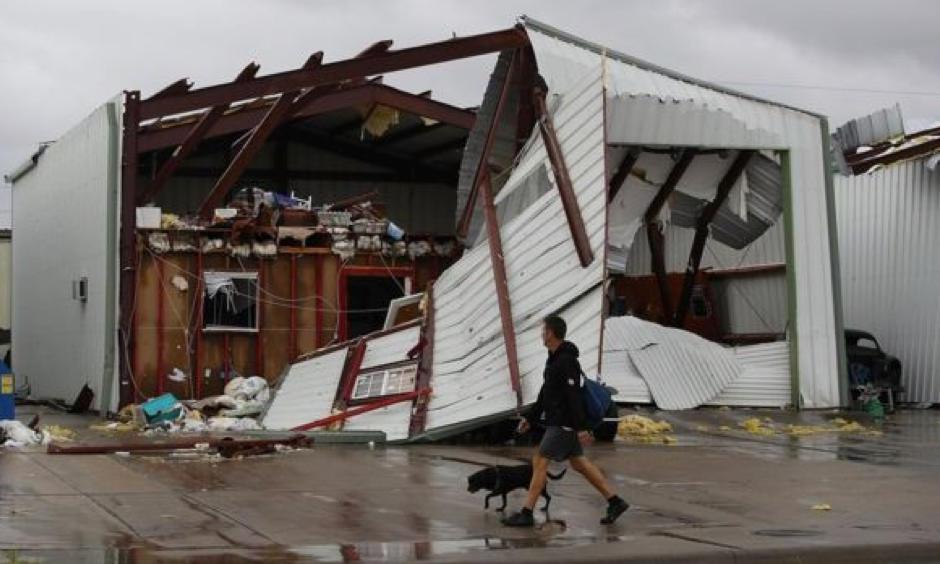 Texas will be hit by "catastrophic and life-threatening flooding", the US National Hurricane Center has warned, as Hurricane Harvey moves inland.
The category four storm - the biggest to hit the US mainland in 13 years - battered areas of the Texas coast for hours before its winds were downgraded to category one.
...
Up to 40in (101cm) of rain could fall in some areas of the middle and upper Texas coast, the hurricane center (NHC) warned.
Several places are already reported to have received well over 10in.
...
Earlier, Harvey made a double landfall: north-east of the city of Corpus Christi initially late on Friday local time, then just north of Rockport a few hours later.
When the storm struck close to Corpus Christi it had winds of up to 130mph (215km/h), but by 09:00 local time (14:00 GMT), maximum sustained winds had dropped to 75mph.
...
Utility companies say more than 200,000 customers are without electricity.
...
The storm is the strongest to hit the US since Charley in August 2004 and the most powerful to hit Texas since Hurricane Carla in 1961, which killed 34 people, according to the Houston Chronicle.