Hurricane Harvey Will Be Strongest Texas Coastal Bend Landfall in At Least 47 Years; Devastating Rainfall Flood Threat
,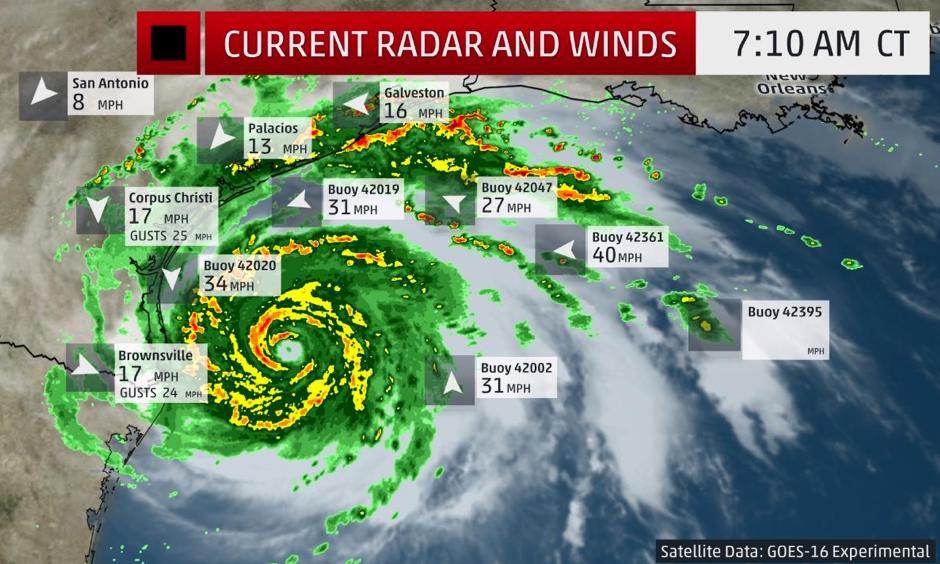 Hurricane Harvey continues to intensify and will be the nation's first Category 3 landfall in almost 12 years tonight or Saturday morning, poised to clobber the Texas Gulf Coast with devastating rainfall flooding, dangerous storm-surge flooding and destructive winds this weekend that could leave parts of the area uninhabitable for an extended period of time.
After a slight pause overnight, Harvey has reintensified with maximum sustained winds of 110 mph. Harvey is located just under 150 miles southeast of Corpus Christi, Texas, moving northwest at around 10 mph.
Harvey's central pressure has plummeted once again Friday morning, approximately another 17 millibars in just a few hours as another rapid intensification phase kicks in.
Outer rainbands are already spiraling ashore as far north as Galveston Bay, bringing brief heavy rain and gusty winds.
Water levels were already 1 to 2 feet above average tide levels as of Friday morning from S. Padre Island, Texas to Calcasieu Pass, Louisiana.
...
With a favorable environment that includes deep, warm Gulf of Mexico water, and low wind shear, Harvey will continue to strengthen, and will likely be a Category 3 hurricane at landfall along the Texas coast overnight Friday night or early Saturday morning.