Hurricane Maria Heads Toward Puerto Rico As A Major Storm
,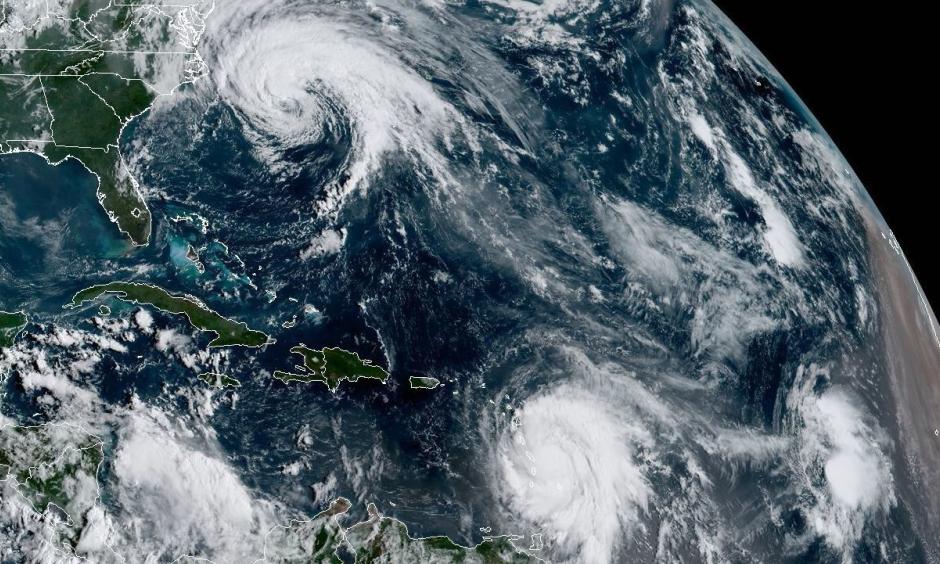 Updated at 5:30 a.m. ET
The National Hurricane Center says Hurricane Maria is an extremely dangerous storm. It was a Category 5 storm when it hit the island of Dominica. Later it was downgraded to a Category 4 hurricane. But a short time ago, forecasters says Maria had regained the strength of a Category 5 hurricane.
Updated at 3:15 a.m. ET Tuesday
The eye of Hurricane Maria is forecast to pass over the center of Puerto Rico on Wednesday.
National Hurricane Center
Hurricane Maria has weakened slightly after moving over the Caribbean island of Dominica. The National Hurricane Center downgraded Maria to a category 4 storm, with maximum sustained winds of 155 mph.
Updated at 11:10 p.m. ET
Hurricane Maria is now an "extremely dangerous" Category 5 storm hitting the Leeward Islands on the edge of the Caribbean Sea on Monday night, according to the National Hurricane Center. That means the storm is striking areas that are still coping with the devastation brought by Hurricane Irma two weeks ago. Forecasts call for it to pass straight over Puerto Rico on Wednesday.
Maria's sustained maximum winds are currently at 160 mph. The eye of the storm came ashore 9:15 p.m. ET Monday at Dominica, heading west-northwest at around 9 mph.
...
An Air Force Reserve Unit Hurricane Hunter aircraft flew on a route in and around Maria Monday morning to investigate the storm's development, the hurricane center said.
Unlike Irma, which took a relatively flat westward angle as it raked Barbuda, St. Martin, Cuba and other islands and stormed toward the Florida Keys, Maria is expected to take a sharper northwest tack, passing east of the Turks and Caicos as it heads toward the Bahamas.
Maria puts many of those same areas at risk — including the Virgin Islands, parts of which were hit by Irma's eyewall before that storm veered north. Maria's different approach also means that Puerto Rico and other islands that suffered only glancing blows from Irma could now be directly confronted with hurricane conditions.