Hurricane Maria Lashes Dominica With 'Mind-Boggling' Devastation, Now Menaces Puerto Rico, Virgin Islands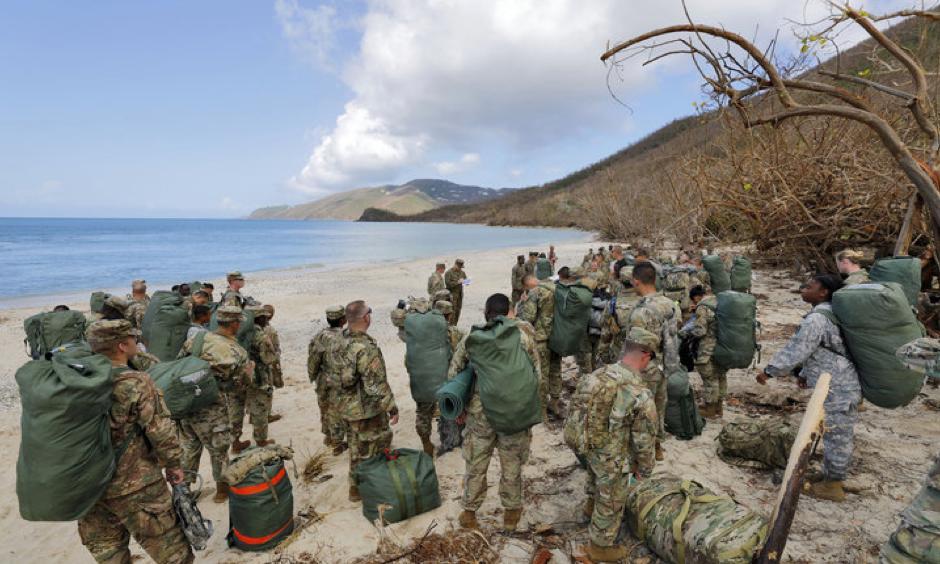 Hurricane Maria slammed into the small Caribbean island of Dominica Monday night with "mind-boggling" devastation, according to the country's prime minister, and is now setting its sights on the U.S. and British Virgin Islands and the U.S. territory of Puerto Rico, with winds described by the National Weather Service as "catastrophic."
"Initial reports are of widespread devastation," Prime Minister Roosevelt Skerrit posted on his Facebook page early Tuesday. "So far we have lost all what money can buy and replace. My greatest fear for the morning is that we will wake to news of serious physical injury and possible deaths as a result of likely landslides triggered by persistent rains."
...
Inspector Pellam Jno Baptiste said late Monday night that there were no immediate reports of casualties on the island that is home to more than 73,000 people, but added it was too dangerous for officers to do a full assessment as the storm raged outside.
...
Guadeloupe
Before the hurricane approached, officials in Guadeloupe, a French island near Dominica, warned 400,000 residents that heavy flooding could be expected. In another French territory, Martinique, authorities warned of power outages and disruption of water supply.
The French territory of Guadeloupe was placed under a "red alert" on Monday, closing schools, businesses and government offices as Maria approached, according to Phys.org. In addition to the concerns for residents, French authorities also worry that a strike to the island could be devastating for ongoing aid deliveries to islands devastated by Irma.
...
U.S. Virgin Islands
Gov. Kenneth Mapp halted all recovery efforts from Hurricane Irma so the islands can prepare for Maria's impacts.
"We're going to be scared, we are going to be anxious, but we have to make the decision now while we have the chance to do that," Mapp told the Virgin Islands Consortium.