Hurricane Maria Was One of the 10 Most Intense Atlantic Basin Hurricanes on Record
,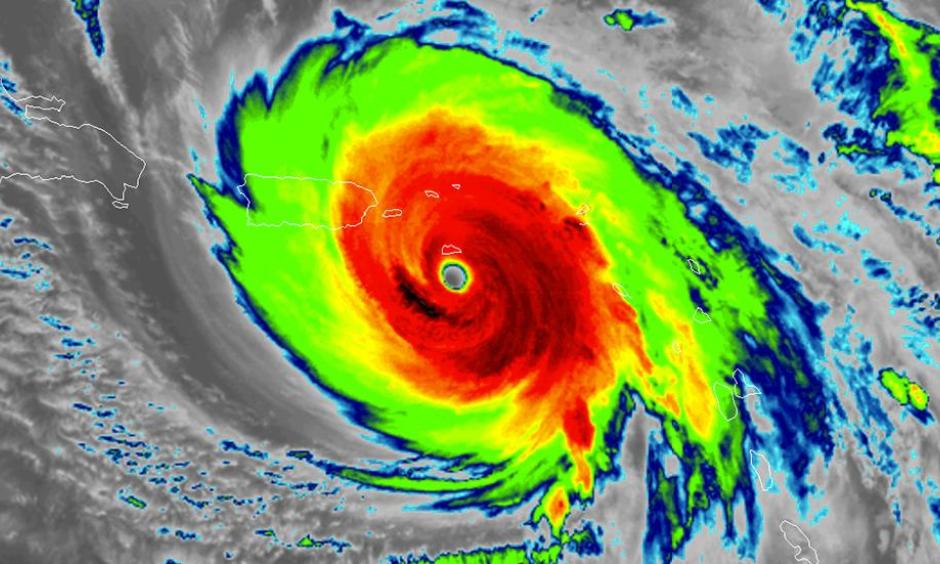 Hurricane Maria has etched itself in history, not only for its Category 5 landfall on the island of Dominica, or its siege of the Virgin Islands or Puerto Rico.
Maria's lowest central pressure at its peak intensity early Wednesday morning dipped to 908 millibars, making it the 10th-most-intense Atlantic hurricane on record, in terms of central pressure.
When ranking hurricanes by strength, the obvious choice is to compare wind speeds. But since measurements of the most extreme winds are difficult to obtain, we instead compare hurricanes by their lowest central pressure, a measure that has a strong relationship to wind speed. Generally, the lower the pressure in a hurricane, the stronger its winds.
Given the notorious hurricanes on this list, including the big three – Katrina, Rita and Wilma – from the record-smashing 2005 hurricane season, as well as two of the three Category 5 mainland U.S. landfalls – Labor Day 1935 and Camille in 1969 – this is quite hallowed ground for any Atlantic hurricane.
Among the infamous Atlantic hurricanes Maria topped in intensity:
Ivan (2004): 910 millibars
Hugo (1989): 918 millibars
Andrew (1992): 922 millibars