Hurricane or not, South Florida in for wet weekend
,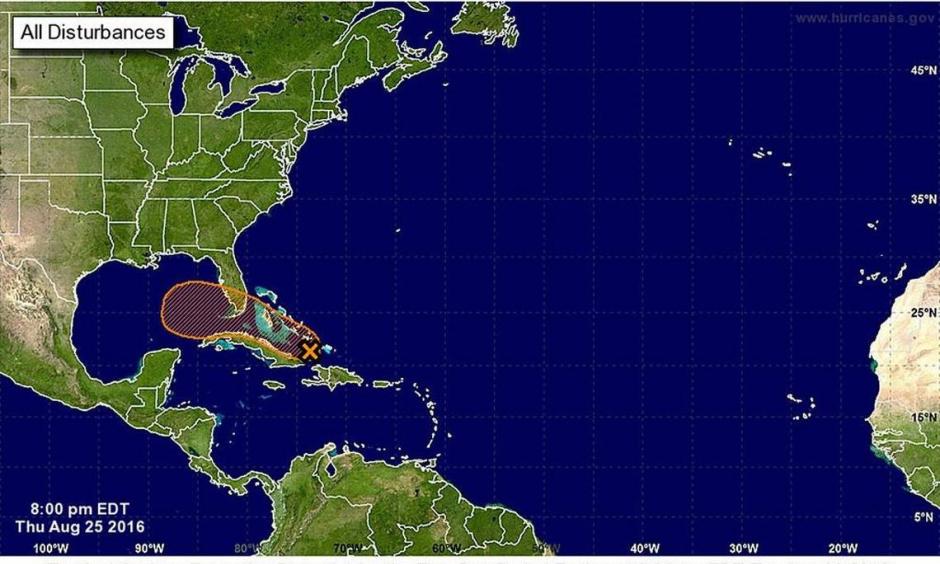 Ready or not, South Florida, rain is coming.
Regardless of whether a tropical wave lurking offshore actually musters the strength to become a more fierce storm, forecasters say the region is in for a soggy, wet weekend, with possible flooding. Thursday evening, the system continued to weaken as it encountered crippling wind shear. But forecasters say there's still a chance it could find footing in warm waters over the Bahamas and make a powerful landfall in South Florida and the Keys.
"The problem it's had is a combination of dry air and wind shear. And those are two enemies of a tropical cyclone trying to develop," said National Hurricane Center spokesman Dennis Feltgen. "It's been fortunate we don't have something forming."
On Thursday, a hurricane hunter plane found the storm no longer packed tropical storm force winds as it pushed through the southeastern Bahamas and still lacked a defined center. In their 8 p.m. advisory, forecasters also scaled back earlier projections, dropping the odds of a tropical storm forming in five days from 80 percent to 60 percent. But even with better odds, officials still worried a rapidly intensifying storm would provide little time to warn the public.
"If it does spin up on the coast, a warning would be fast," Feltgen said. "Things could change on short notice."
Hurricane models have also had trouble forecasting the messy storm, he said. "There isn't a center of circulation, so what do the models latch on to?"
Even with the slight weakening, worried officials continued making preparations around the state, concerned that a rapidly intensifying storm would provide little time to issue watches and warnings usually issued days in advance