'Imminent' Dam Failure Threatens Thousands In Puerto Rico
,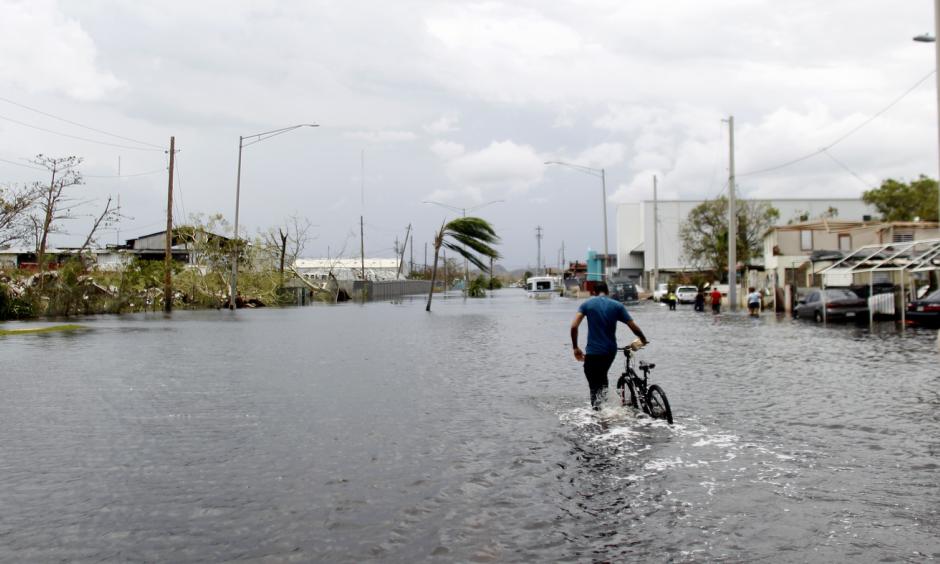 The National Weather Service said in an alert Saturday that "dam operators continued to report the threat of a failure of the Guajataca Dam, potentially causing life-threatening flash flooding downstream."
...
The National Weather Service on Friday called the dam's break "imminent," announced that buses were evacuating locals and implored anyone in the area to get out of the "extremely dangerous situation."
...
[G]etting out the evacuation message was extremely difficult.
That is because Hurricane Maria has demolished the country's power system, which the governor warned could take months to repair, and ruined telecommunications systems.
On Thursday, the FCC estimated that more than 95 percent of Puerto Rico's cellular telephone sites were out of service. The commission added in its report that "large percentages of consumers are without either cable services or wireline services."
...
"Basically there's no cell communication. There's no online communication," Anthony Reynes, a meteorologist with the National Weather Service in Miami said, describing the region near the Guajataca Dam.
As the AP reports, the 345-yard, roughly 90-year-old Guajataca Dam developed a crack during the storm, which engineers believe could be an indicator of an eventual complete failure.