It will be 90 degrees or warmer for nearly 90% of Americans this week
Chicago, IL
Detroit, MI
New York, NY
Washington, DC
,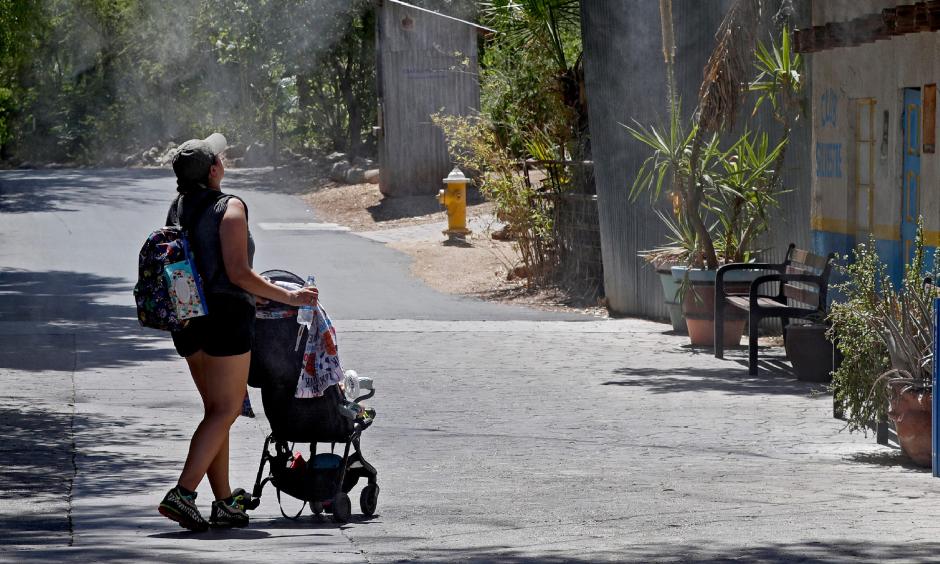 Over 104 million Americans live where some level of heat alert is in effect.
Several cities are likely to see their highest temperatures of the summer so far.
Dangerously high temperatures and humidity could quickly cause heat stress or heat stroke.
Tens of millions of Americans will swelter through the hottest weather of the summer over the next few days as a record-breaking heat wave builds across much of the central and eastern U.S.
"A dangerous and widespread summer heat wave is expected through this upcoming weekend across much of the central and eastern U.S.," the National Weather Service said. "A large dome of high pressure will allow high temperatures to surge into the 90s and 100s in many locations, while heat indices will top 100 and approach 110 degrees or higher."
...
The Weather Service predicts that dozens of records for warm nights will be set across the country this week.
Some record highs are also forecast to be broken this week, including in Philadelphia; Newark, New Jersey; Manchester, New Hampshire; and Atlantic City, New Jersey, according to AccuWeather.