Publication Date August 19, 2016

It's Time to Adapt to Megafires



 Western US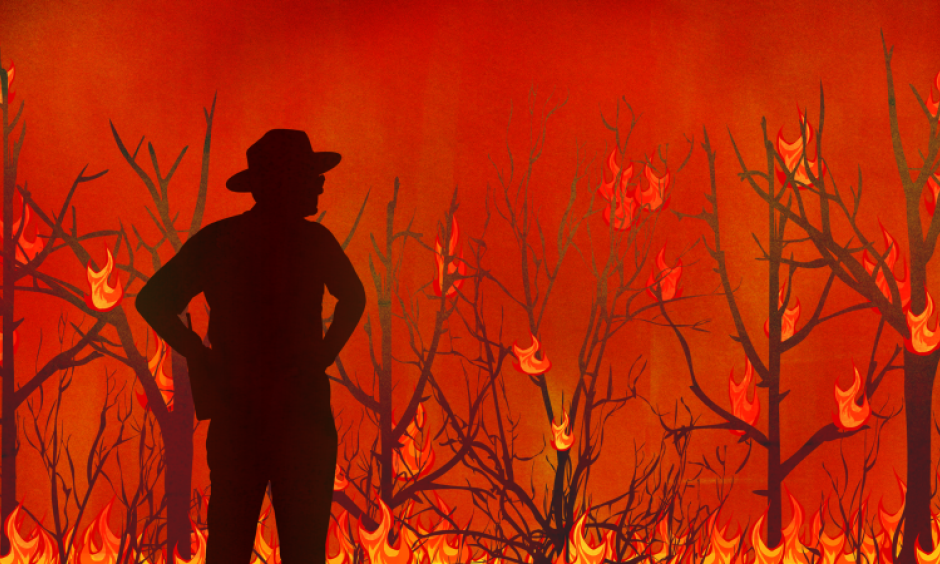 Since 1979, the duration of the fire season has increased by 20
percentworldwide. The global land area affected has doubled, meaning regions that were once too wet to burn are going up in smoke. Worst of all, "megafires" that cover hundreds of thousands of acres, move at hypersonic speeds, and swallow entire cities whole are now cropping up with alarming regularity. These raging infernos weren't even on our radar until the late 1980s, but by the end of the 21st century, scientists say they could become the norm.
"The wildlands fire management environment has changed very profoundly," Jennifer Jones, a spokesperson for the US Forest Service's Fire and Aviation department, told Gizmodo. "We're experiencing longer, more frequent, more costly, and more extreme fires. This is happening in many parts of the world."
...
In the United States, wildfire suppression is paid for out of the same pot of money that funds all other Forest Service activities, from campground maintenance to conservation projects. This funding scheme made sense in a world where annual wildfire expenses were stable, but that's no longer the world we live in. In 1998, 16 percent of the Forest Service's budget went to wildfire suppression. In 2015, fire consumed more than half of the agency's funds—a record 1.7 billion dollars. By 2025, the Forest Service estimates that wildfires will be depleting nearly 70 percent of its budget each year.
More money spent on fires means less money for everything else the Forest Service does. The result? The agency has been forced to lay off thousands of employees and strip down many of its non fire-related programs.
...
"In the long term, our biggest problem is that there are not enough professional firefighters," Paul Gray, a spokesperson for the Australian Firefighters Climate Alliance, told Gizmodo. "We've got studies predicting that fire season will increase 50 to 100 percent by 2030. Right now, we're overly reliant on volunteer brigades"..When [megafires come], disaster management teams often have little choice but to let them burn—and that in itself underlies an important strategic shift. "Catastrophic wildfires are virtually impossible to put out," Gray said. "You're really talking about mitigating collateral damage."
...
Fire is a natural part of the lifecycle of many ecosystems. But the changes we've seen in the past decade—more fires, hotter fires, larger fires, weirder fires—are not natural, and they are not going away. As more people settle at the edge of wildlands, as invasive species transform ecosystems, and as climate change promotes more exceptionally hot days, mild winters, and dry summers, our planet is becoming a tinderbox.
The men and women fighting fire understand this. It's on us to provide them the tools and resources they need to adapt.
"The effects of climate change are fairly obvious to us as firefighters," Gray said. "When you're used to seeing fire season last four months, and it starts stretching to eight months, it's something that's ever present in your mind. I guess the thing you start to realize is that there's a cost of inaction"