Kenya: Hippos Die in Mara as Agency Assesses Drought Effects
,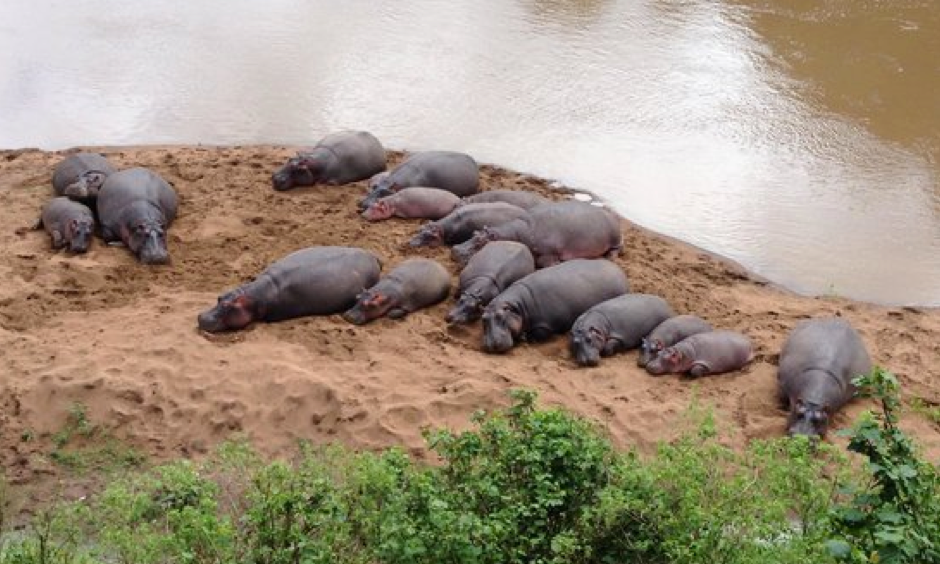 Wildlife researchers have been dispatched to the Maasai Mara Game Reserve to survey the magnitude of the current drought after six hippo carcasses were discovered along the River Mara.
This comes after the Kenya Wildlife Service raised the alarm over the drought's impact in the game reserve, with several wild animals feared dead.
...
"We are aware of the effects of drought in the reserve. Main rivers are drying up and pasture is dwindling. We are working to see what can be done," said Mr Omondi.
A spot check by the Nation last week revealed dozens of dying crocodiles and hippos along the drying Mara and Talek rivers which traverse the reserve.
Elephants are hardly grazing due to the diminishing pasture and are forced to walk long distances in hilly areas looking for shrubs to feed on.
Wildebeests and zebras have crossed the dry river beds, headed to Tanzania in search of greener pastures.
The drought has pushed wildlife from their habitats into human settlements, increasing the risk of conflict.
...
Wildlife expert Antony ole Tira said the drying up of the rivers, whose source is in the depleted Mau Forest, is one of the many ominous signs of an ecological disaster.