Loma Fire burns 2,000 acres and drives hundreds from their homes
,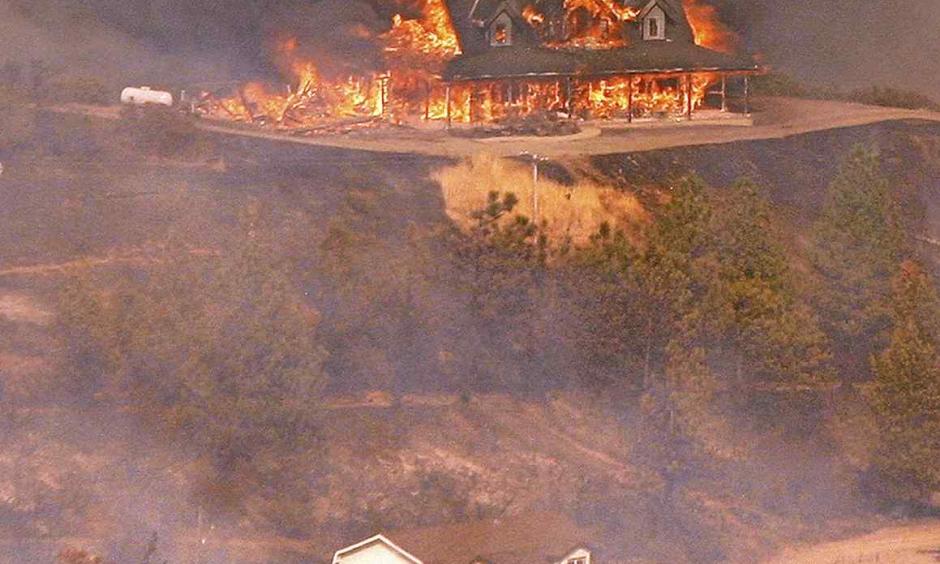 Firefighters spent a second day on Tuesday in sweltering heat trying to snuff out the Loma Fire, an aggressive blaze that by mid-day devoured a 2,000-acre swath of dry chaparral, destroyed at least one structure and forced hundreds of residents to flee their homes.
With helicopters and fixed-wing planes dropping retardant along Loma Prieta ridge 11 miles west of Morgan Hill, 500 firefighters from as far away as Napa faced 90-degree temperatures, heavy vegetation and steep terrain as they tried to corral the fire. But by noon, the blaze was only 5 percent contained and one firefighter sustained a minor eye injury and was taken to a hospital for treatment.
Around noon, fire officials confirmed that the blaze started as a structure fire near Loma Prieta and Loma Chiquita roads