Louisiana fights the sea, and loses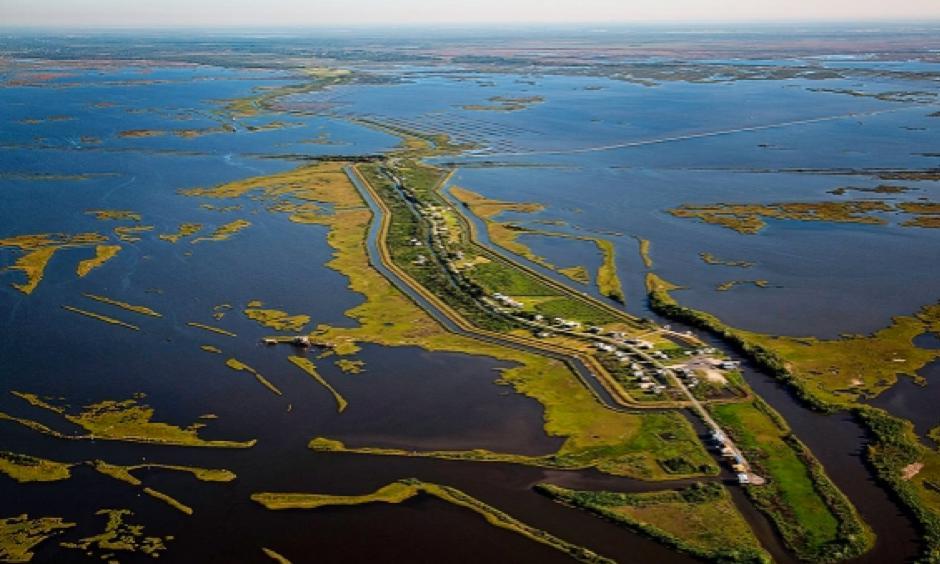 WHEN Roosevelt Falgout was a boy, the brackish water that now laps within a few feet of his three-room cabin at Isle de Jean Charles was miles off. "There were only trees all around, far as you could see," recalls the 81-year-old former oyster fisherman, at home on the Isle, a sliver of land in the vast marsh that covers much of southern Louisiana. He and his village's other men and boys, who are members of the French-speaking Biloxi-Chitimacha-Choctaw tribe, used to hunt and trap muskrat and mink in those oak and hackberry forests.
But salty water, seeping northward from the Gulf of Mexico, killed the trees off long ago; just a few blackened stumps remain, protruding from the open water that now surrounds the Isle. With even a modest storm liable to flood the island and the narrow causeway that connects it to higher ground, the village has become almost uninhabitable.