Massive floods hit Ottawa - breaking all-time high water records, Canada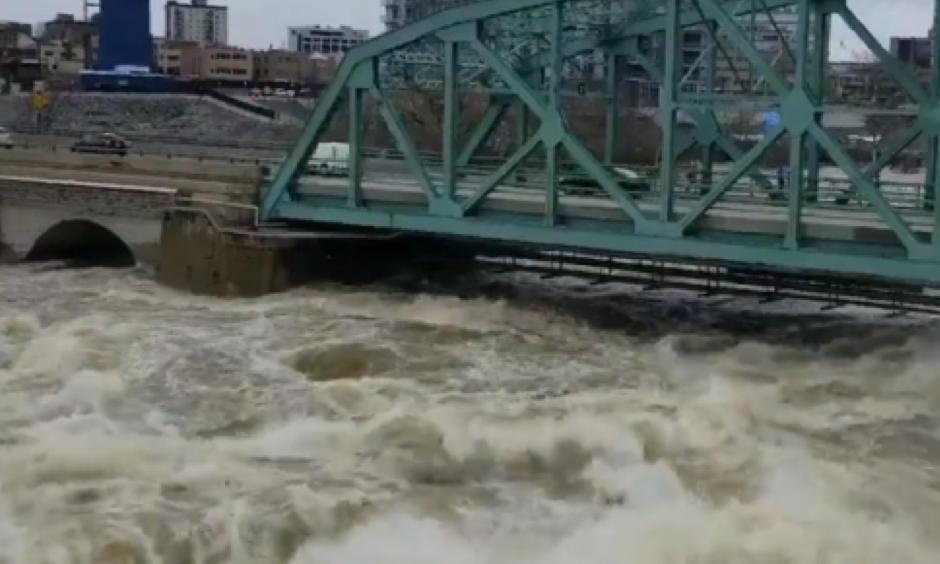 Ottawa is fighting massive spring floods that hit areas along the Ottawa River on Friday, April 26, 2019. A state of emergency has been declared in at least 14 communities in the region.
The still-rising Ottawa-Gatineau region's 2019 spring floods are officially the worst on record in some areas along the Ottawa River, with more records poised to fall as the river keeps rising over the next three days.
According to Ottawa River Regulating Committee, the river is already at record-breaking levels in Lac Coulonge, east of Pembroke, Ontario, as well as in Arnprior, Ontario, and Ottawa. Records in Lac Coulonge date back to 1985, and to 1950 for the other two cities, CBC reports.
The current level at Lac Coulonge is 108.93 m (357.4 feet) above sea level, 41 cm (16.1 inches) above the previous record set in 2017.
The water level in Arnprior is 76.09 m (249.6 feet) above sea level, 14 cm (5.51 inches) above the record set in 2017.
Records were also broken at Britannia in Ottawa on Sunday when the water level rose to 2 cm (0.78 inches) above the peak in 2017.