Massive Heat Wave Expected to Hit Much of the U.S. Next Week
,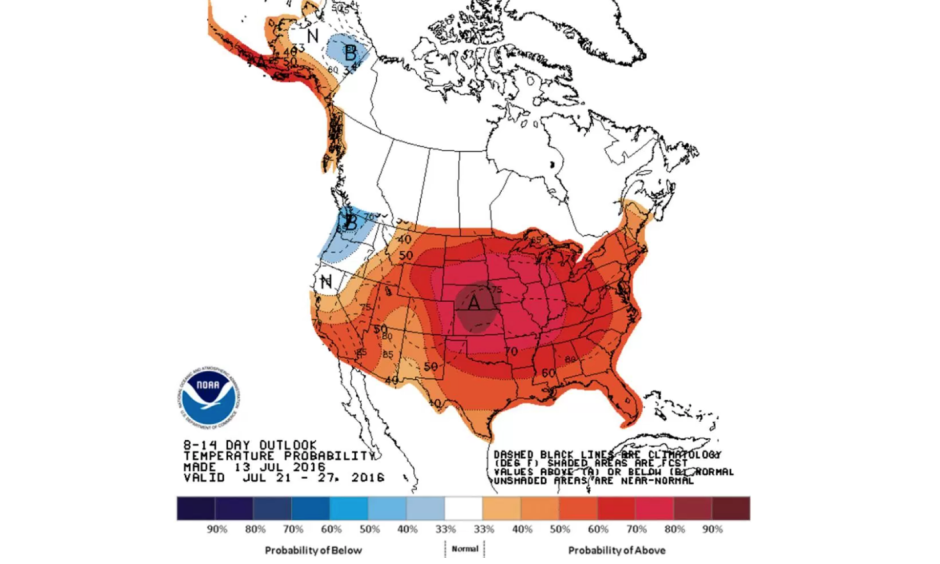 Weather forecasters are predicting a massive heat wave beginning next week that will bring unusually warm summer temperatures from coast to coast in the United States.
The heat wave is centered in the midwest and will likely extend throughout the entire country with the exception of the Pacific Northwest, according to projections from the National Oceanic and Atmospheric Administration (NOAA). Forecaster expect temperatures to exceed 90°F in many major cities. Places like Las Vegas and Phoenix could experience temperatures that top 110°F, though models this far out are subject to some uncertainty.
The unusually hot temperatures come amidst an extended warm period that has most climate scientists expecting that 2016 will be the hottest year on record. The climate phenomenon El Niño and long-term global warming have both contributed to this year's temperature spike, climate scientists say