Massive storm slams California, breaks records
San Bernardino County, CA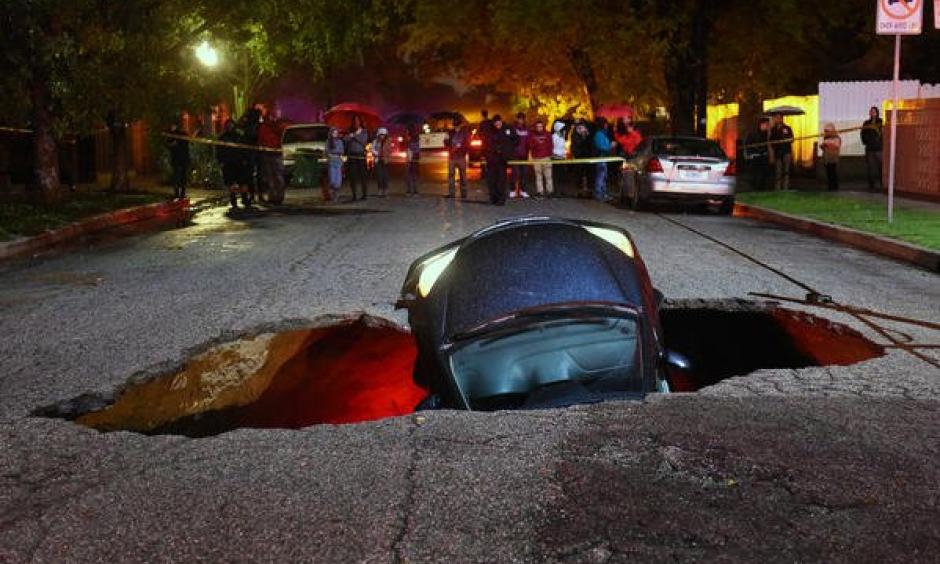 A massive storm, one of the strongest to hit the region in a decade, smashed Southern California on Friday, February 17, 2017, bringing heavy rain and powerful winds. At least 4 people have been killed and numerous injured.
The storm downed trees and power lines, caused flash flooding, mudslides and major travel problems. Hundreds of flights were delayed or canceled. At least 4 people were killed and numerous injured before the storm left east toward Nevada and Arizona.
At the height of the storm, there were at least 82 000 customers without power. "There are multiple locations with spans of wire down that require extensive repairs to restore power, making restoration efforts take longer," LADWP said in a news release. They urged customers not to touch downed power lines or anything that may be touching a downed wire, including water.
Winds gusts up to 112 km/h (70 mph) or more lashed parts of the region, while heavy rains turned creeks and rivers into brown torrents, releasing slews of mud from hillsides burned barren by wildfires, the AP reported.
Flooding closed major freeways, leaving dozens of people trapped in their cars.
Multiple vehicles were swept away from a road in San Bernardino County, prompting the helicopter rescue of one person from the roof of a car.
In Duarte, officials order the evacuations for the Fish Fire burn area, some 180 homes, before the storm. Mud reportedly flowed freely down hillsides and into streets, overflowing barriers but for the most part, homes had been spared serious damage.
In Studio City, a massive sinkhole opened up swallowing two cars. Firefighters rescued a woman trapped in the sinkhole just moments before a van fell on top of her car.