A Massive Wildfire Is Burning Near Manchester in the United Kingdom
,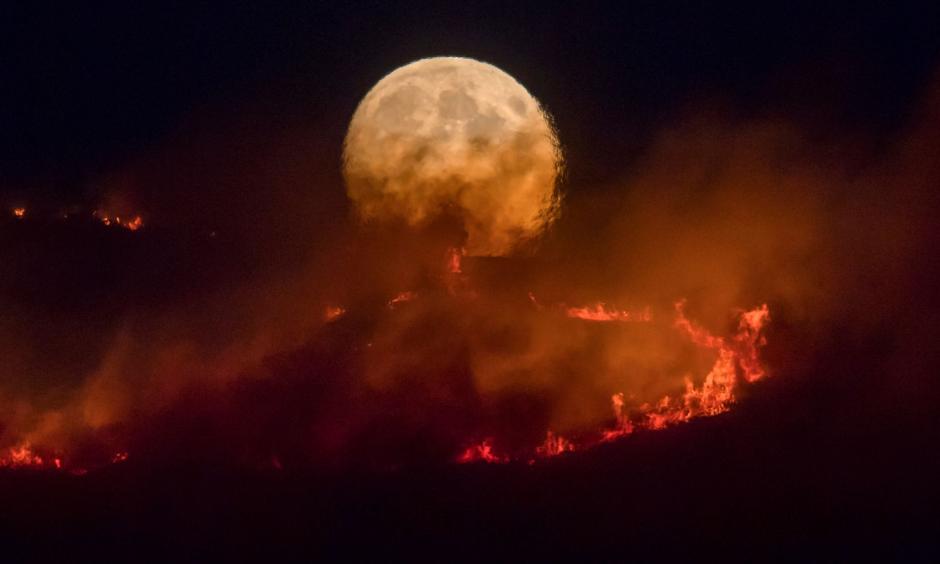 The bucolic countryside surrounding Manchester has been turned into a fiery inferno. The Saddleworth Moor fire erupted on Sunday night as hot, dry weather fanned the flames across the fields and peatlands. The blaze also has sent smoke streaming into Manchester, forcing school closures and evacuations.
This is a view of the climate future we're in for. The weather that's fueled the flames is likely to become more common in the future, raising the risk of wildfire conditions in the rolling hills and pastures of central England.
Firefighters are battling the flames and the army is on standby to provide assistance. The front of the flames spans 3.7 miles (6 kilometers), burning in hilly terrain and through tangles of trees, shrubs, and grassland. That's made it hard to get a handle on, particularly in the hot, sunny conditions firefighters are working in. Temperatures have been in the high 80s (or high 20s/low 30s if you like Celsius) over the past few days and will remain in that range until a break this weekend.
"We haven't had anything of this scale in living memory, never had to evacuate people or close schools," Jonathan Reynolds, a local member of Parliament told the BBC.
...
So of course here's the million-dollar question: Is this burning countryside due to the impact of climate change? The answer is one that's playing out in almost every corner of the world. Climate change is making these conditions more common.
Smith said it's not really possible to say this single fire is caused by climate change, but "records show that our summers are getting warmer and are projected to be both warmer and drier. This means that we can only expect the risk of wildfires to increase in the UK."