Massive wildfires cause 'greatest forest disaster' in Chile's history
Santiago, Santiago Metropolitan Region
Valparaíso, Valparaiso Region
O'Higgins Region
Bío Bío Province, Bío Bío Region
La Araucana, Hualqui, Región del Bío Bío
Los Lagos, Los Ríos Region
by
Deutsche Welle via AFP, AP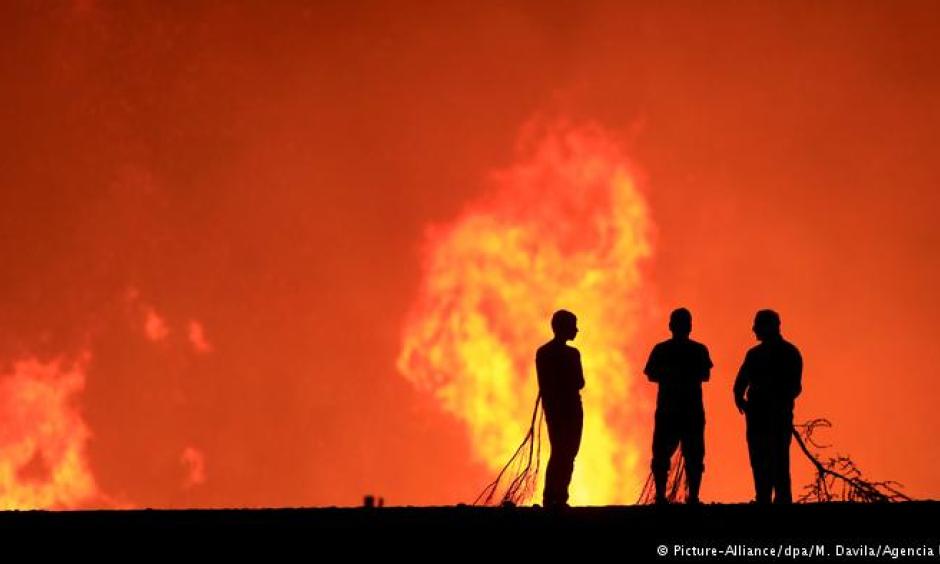 Three firefighters have died battling some of the worst forest fires to hit Chile in half a century. A "state of catastrophe" has been declared in the central regions of O'Higgins and El Maule.
Around 130,000 hectares (more than 321,000 acres) of forest and grasslands have been destroyed in Chile as at least 46 active wildfires continued to burn on Monday.
...
Fires often burn in Chile's dry forests during the summer, but this year has been considered worse because of a prolonged drought which has been attributed to climate change.
"What is obvious is that Chile is facing nature that is stressed, and that is why each time there are conditions for forest fires, and they are growing in a dangerous fashion," Matias Asun, the country director of the environmental group Greenpeace, told the Agence France-Presse.
CONAF has reported 2,808 fires since July, and with forecasts of high temperatures, strong winds and low humidity, more blazes are expected.
Interior Minister Mario Fernandez told parliament that arson could not be ruled out as the cause of the fires.