May Continues a Ridiculous Warm Streak for the Planet
,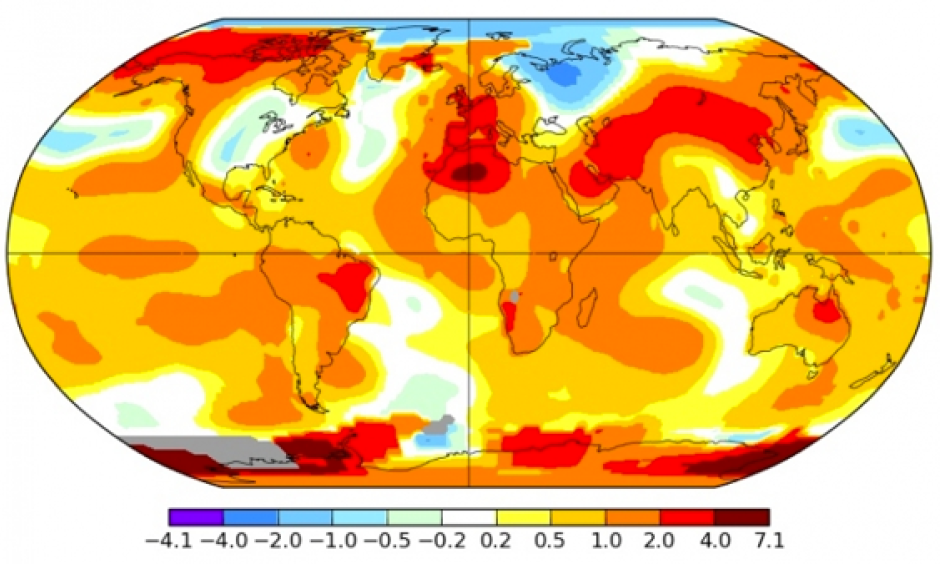 Another month is in the global temperature record books. While May just missed setting a record, the data is another reminder that climate change is making the world hotter and pushing it into a new state.
This May was the second-warmest May on record, according to NASA data released on Thursday. The planet was 1.6°F (0.88°C) warmer than normal last month, trailing 2016 by just a 10th of a degree.
Widespread hot spots stretched from pole to pole, showing no corner of the globe is untouched by the impact of rising carbon dioxide levels in the atmosphere. Temperatures soared up to 13.8°F (7.1°C) above normal in parts of Antarctica while a wide swath of heat cooked northern Africa and western Europe.