Mid-Atlantic ski resorts hurting because of lack of winter; Wisp closes weeks early



 United States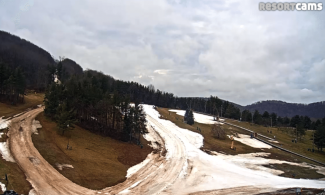 This winter's 70-degree days and lack of snow have surely put a smile on the face of many in the Mid-Atlantic. But it has placed enormous stress on ski areas, which are enduring one of the most challenging seasons in years.
Webcam images of ski areas around the Mid-Atlantic show similar scenes. Snow cover is eroding along the edge of slopes while bare patches expand in the middle.
Many resorts have decided to reduce hours of operations. At Western Maryland's Wisp resort, they've closed altogether.
"Due to the historic and unseasonably warm rainy weather, snow tubing, ice skating and skiing conditions have deteriorated to a degree that we must close for the season," Wisp Resort wrote Sunday on its Facebook page. "The forecast for the next several days calls for continued high temperatures in the upper 50s with more rain. There is no sign of any winter weather over the next several weeks."