More than 100 wildfires scorch Florida, a sign of how dry we are
Loop Rd Big Cypress National Preserve, Ochopee, FL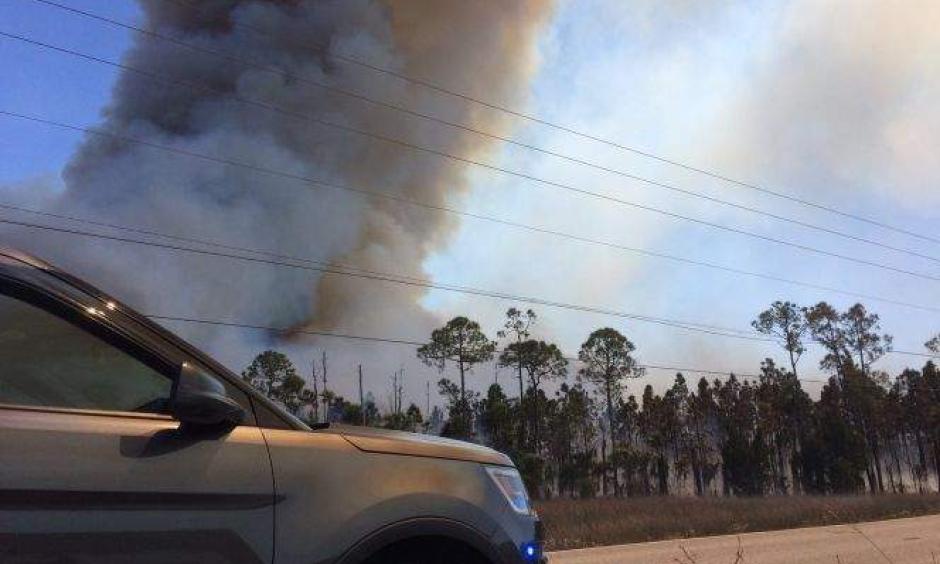 Archivist preface
According to the Fifth US National Climate Assessment, the southeastern United States leads the nation in number of wildfires, averaging 45,000 fires per year, and this number continues to increase. Increasing temperatures contribute to increased fire frequency, intensity, and size.[1] Drought often correlates with large wildfire events, as seen with the Florida fires of 1998 that led to losses of more than $600 million.[1]
Article excerpt
Last year, Florida was waterlogged. This year, Florida is on fire.
More than 100 active wildfires are burning across the state right now, according to the Florida Forest Service. Twenty-seven of them are scorching more than 100 acres each.
"We're usually not this active this early in the season," the service's assistant fire chief, Ralph Crawford, said Monday.
...
Since February, wildfires have swept across 68,000 acres of the state, already more than the average acreage burned over the past five years, Crawford said.
"And we're just barely into April," he added. "Usually May is our busiest month."
...
[S]outh of Gainesville remains so dry that most of the peninsula is classified as being in a moderate drought. And some counties south of the Tampa Bay area are classified as facing extreme drought conditions.
Florida goes through cycles of drought and drenching, but the droughts tend to last longer. Droughts plagued the state from 2006 to 2008 and 2010 to 2012. Wildfires often accompany these prolonged dry spells.
...
"April is generally our driest month of the year," Zierden said, noting that the rainy season starts around June 1. "So we've still got a month and a half to go."