Moree's 'unprecedented' heatwave



 Australia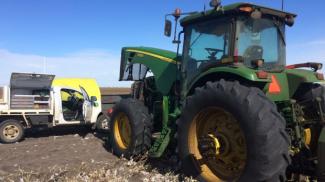 Moree is in the midst of a record-breaking heatwave that simply won't go away.
In an extraordinary run, their last day below 35 degrees was Boxing Day last year, easily breaking the previous record of 17 consecutive days above 35 degrees, set in 1981.
...
Bureau of Meteorology senior forecaster Mohammed Nabi describes the heat as "unprecedented".
"It smashes the previous record for Moree. Unfortunately for that part of the world, there's no relief in sight as that northern centre part of the state just holds onto that hot air mass."
The state record for the most consecutive days above 35 degrees is 50 days, according to the Bureau. That record was set in 2012-13 in Bourke.
...
As the state record of consecutive days above 35 degrees creeps closer, the record-equalling 50th day is due to fall on February 14 if the hot streak continues.