NASA Maps Reveal Scope, Intensity of Southwest's Extreme Heat Wave
,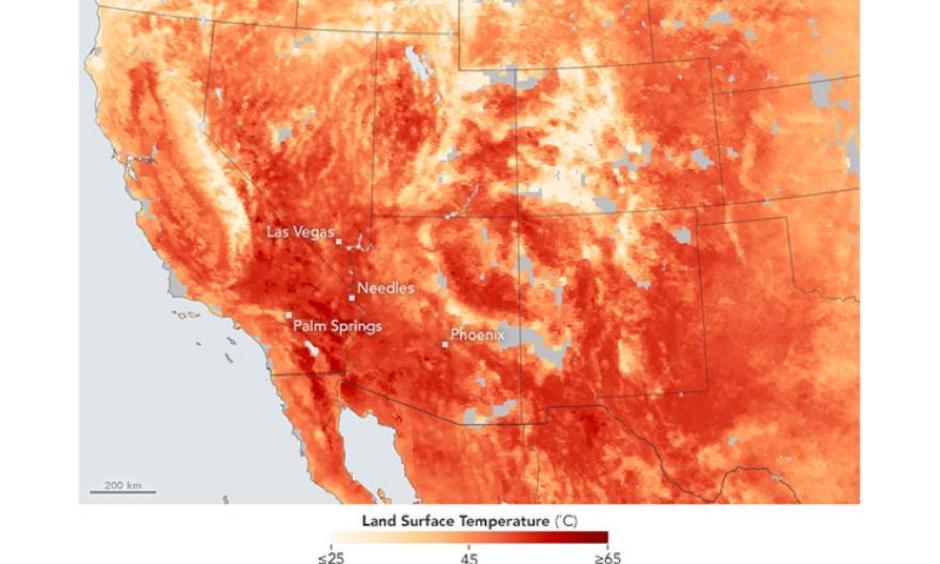 The Southwest is no stranger to heat, but June has produced unusually sweltering temperatures in the region, and maps released by NASA shows just how out of the norm the heat wave was.
A prolonged heat wave has affected the Southwest since the middle of June, according to weather.com meteorologist Chris Dolce. Phoenix and Las Vegas both recorded nine consecutive days with highs of 110 degrees or hotter through Sunday.
Maps released by NASA show the land surface temperatures of the Earth, which reflect how hot the planet's surface would feel to the touch, according to a release from the space agency.