Natural Disasters in Past Decade Broke Records for Economic, Insured Losses



 Global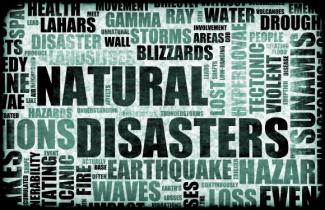 Signals Summary: Climate change is increasing the frequency and/or intensity of a variety of costly extreme weather events, including hurricanes, wildfires, and flooding.
---
Article Excerpt: The past decade broke new records in terms of economic damages and insured losses, according to Aon's latest catastrophe report.
The costs to global economies reached US$2.98 trillion between 2010 and 2019, which was US$1.19 trillion higher than 2000-2009, said Aon, noting that Asia-Pacific accounted for 44% of the total. During the same decade, Aon continued, private and public insurance entities paid out US$845 billion, with the U.S. accounting for 55% of that number.
Aon emphasized that the financial costs are only going to increase as a result of climate change which is increasingly affecting urbanized areas "so building resilience is key."
...
During 2019, there were 41 billion-dollar economic loss events, and 12 billion-dollar insured loss events, with the two costliest insurance events, Typhoon Hagibis and Typhoon Faxai, occurring in Japan and causing US$9 billion and US$6 billion in insured losses, respectively, said Aon, attributing the high price tag to the fact that each storm tracked through a highly urbanized area.
The costliest individual peril last year was inland flooding, which caused economic losses globally of US$82 billion, followed by tropical cyclone at US$68 billion.
...
"Perhaps the biggest takeaway from the last decade of natural disasters was the emergence of previously considered 'secondary' perils – such as wildfire, flood, and drought – becoming much more costly and impactful," said Steve Bowen, director and Meteorologist at Aon's Impact Forecasting team.
"Scientific research indicates that climate change will continue to affect all types of weather phenomena and subsequently impact increasingly urbanized areas. As the public and private sectors balance an understanding of the science with smart business solutions, this will lead to new advances that lower the physical risk and improve overall awareness," he added.