No Longer a Tropical Storm, Harvey Leaves Texas Reeling
Beaumont-Port Arthur, TX, TX
,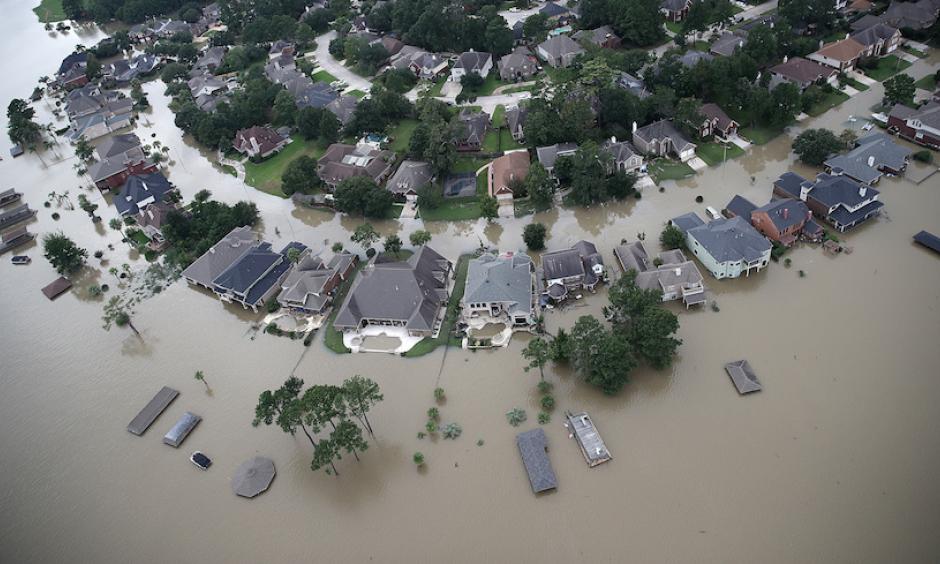 Almost a week after Harvey made landfall in Texas, the state has barely had a chance to start a recovery process that will no doubt will take years. Harvey has taken a toll along the entire coastal region from Corpus Christi to Port Arthur, with more than 10 million people directly affected. Rescues were still under way in far southeast Texas on Thursday, and there was not yet an accurate count of how many people might have died or may still need rescuing, though the most recent death toll of 39 is expected to rise. Door-to-door searchers were under way in Houston, while multiple explosions rocked a chemical plant disabled by power loss and generator failures in Crosby, northeast of Houston.
Flooding was also massive and severe in the Beaumont-Port Arthur area of far southeast Texas, where Harvey delivered more than 20" of rain on Tuesday night. From Friday through Wednesday, the Beaumont airport racked up a stunning 47.47" of rain. Its monthly total of 54.73" has already demolished the previous record of 26.31" (October 1970), and the annual total of 89.59" has already beaten 1949's record of 87.40"—with four months of the year left to go. In a cruelly ironic twist, the waterlogged city entered its second day on Thursday with no running water.
...
Here are the highest storm totals for Harvey in each state as of 10 am CDT Thursday.
Alabama: 8.00", Gasque
Arkansas: 6.42", Mammoth Springs (2 mi SSE)
Florida: 6.92", Milton
Louisiana: 22.25", Bayou Conway
Mississippi: 6.27", Gautier
Texas: 51.88", Cedar Bayou at FM 1942