Ocean Heat Wave Intensifies in Pacific, with Risks for Wildlife and Wildfires
,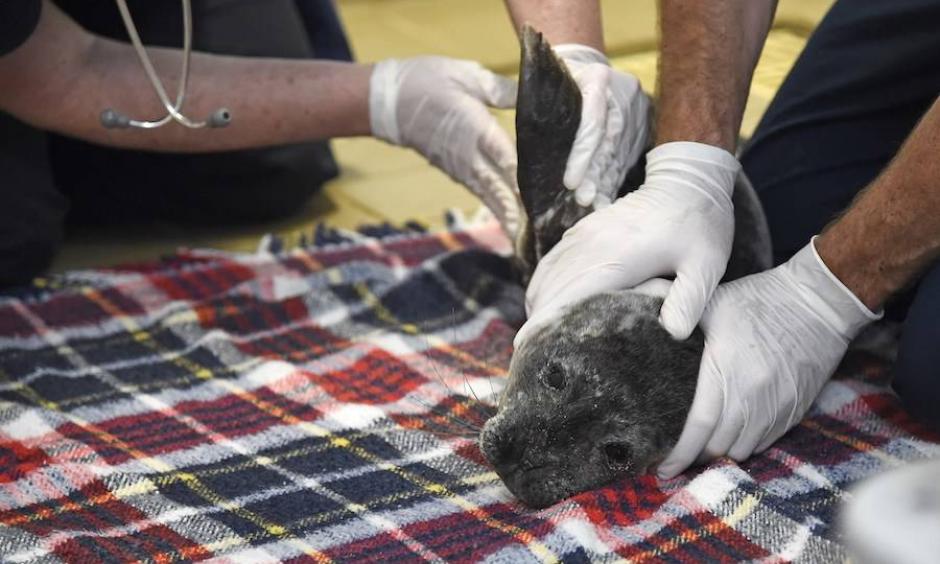 An intensifying marine heat wave in the northeastern Pacific Ocean has triggered government warnings about harm to salmon and other fisheries along the U.S. West Coast, and it's raising concerns about hurricane risks to the Hawaiian islands and wildfire risks in California.
The last time the region saw such a widespread and intense "warm blob," in 2014-2015, the unusually warm ocean water boosted the growth of toxin-producing algae and suppressed the growth of small organisms at the base of the ocean food chain. The impacts rippled through ocean ecosystems, with mass die-offs of marine mammals and birds, the closure of crab and clam fisheries and warnings for sardine and anchovy fisheries because of poisoning concerns.
Young salmon had less to eat as they entered the ocean, and thousands of sea lions and seal pups ended up stranded on California beaches. The halt to crab fishing cost the industry an estimated $100 million.
...
The current marine heat wave covers a horseshoe-shaped area about the size of Alaska. It extends from the Gulf of Alaska down the coast of Western North America and westward to Hawaii. In the warmest areas, sea surface temperatures have reached about 5.4 degrees Fahrenheit above average.
Around Hawaii, the overheated ocean has also contributed to a string of high temperature records on land, including the warmest summer on record for Hawaii.