Ocean temperature off San Diego coast is warmest in 102 years of measurements
,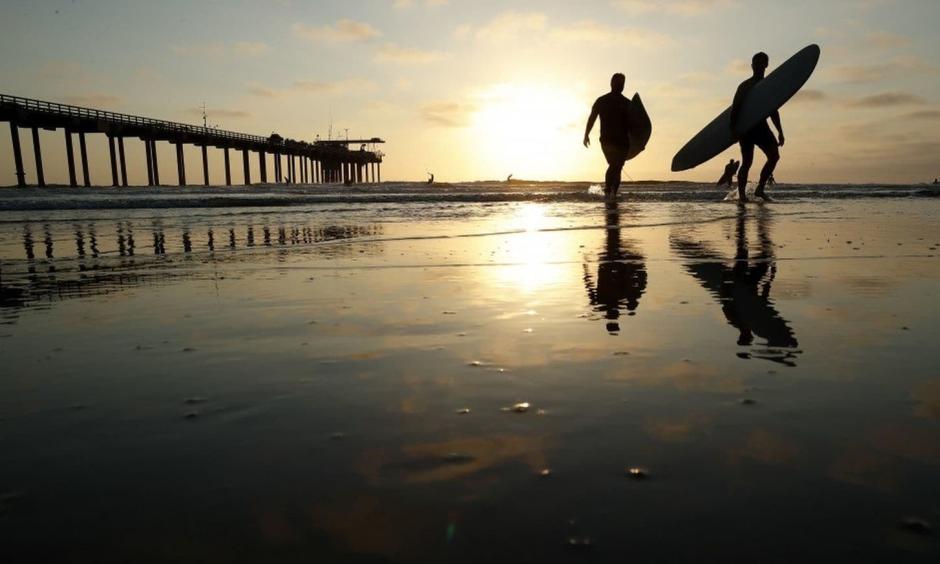 Last week, the water off the San Diego coast was the warmest it has been since measurements began. On Thursday, the temperature of the Pacific Ocean at Scripps Pier was 78.6 degrees. That, in itself, was a record. Then it broke the record again Friday when it climbed to 78.8 degrees.
Scripps scientists maintain sea-surface temperature records back to August 1916. Before last week, the warmest temperature on record was 78.4 degrees in July 1931. A blog post on the Scripps website describes that period as being "unusually warm."
Seventy-nine degrees is crazy-warm for Southern California waters, but compared with the bathwater off the coast of Florida, it's chilly. The coastal Atlantic water around Miami is typically 85 degrees in the first half of August. The Gulf Stream is responsible for the bathlike water off the East Coast, but on the other side of the continent, the ocean currents flow from the cold north. Water temperature on the West Coast tends to be too cold to swim in — comfortably, at least — without a wet suit.
If you ran into the ocean on a San Diego beach right now, though, it would feel more like the water off the Virginia coast.
It's not just the water off the coast that's running much warmer than normal. "The ocean region off Southern California has been experiencing anomalously warm temperatures for the past week and other observational networks farther off the coast have reported record or near-record temperatures as well," Scripps says.