Octopus in the parking garage is climate change's canary in the coal mine



 United States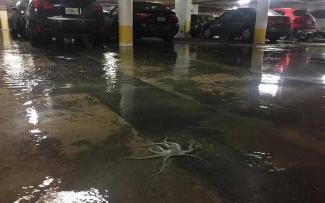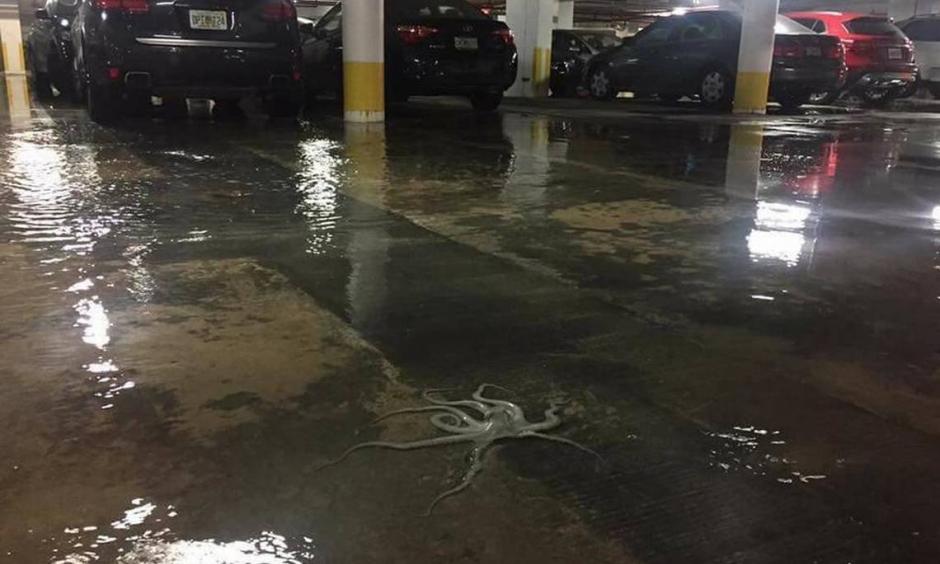 The canary in the coal mine once served as a natural warning system in a bygone industrial era. Now, for Florida at least, maybe it ought to be the octopus in the parking garage.
Photos of an octopus splayed out in a flooded Miami Beach parking garage have been floating around the internet all week, prompting some skeptics to call "bogus" on both the discovery of the eight-legged creature out of its element and the force blamed for its appearance — climate change.
Both appear to be all too real. University of Miami associate biology professor Kathleen Sullivan Sealey examined the photos and identified the octopus as likely one of two species common in South Florida waters. And she said Miami Beach residents ought to get used to seeing strange new creatures making sporadic appearances as rising sea levels push ocean waters deeper and more frequently onto land, along with some of the creatures that live in them.