Portland gets minor flooding at supermoon-influenced high tide
by
The Portland Press Herald
,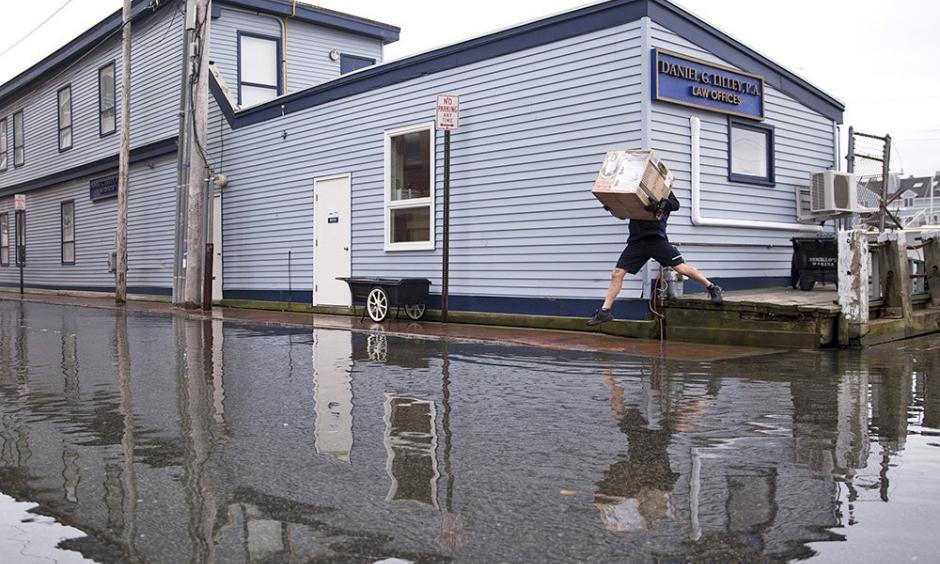 An unusually high tide pushed seawater onto some low-lying areas along Portland's waterfront on Tuesday, but didn't appear to cause significant flooding damage.
The supermoon combined with an astronomical high tide known as a king tide lifted water levels to about 12 feet above mean low water, or more than 2 feet higher than a typical high tide. The flooding could have been worse except that rain held off until the tide receded.
Water rose over the street level at Portland Pier and pooled on Somerset Street in Bayside. The basement of Solo Italiano Restaurant on Commercial Street flooded when a sump pump failed, but Portlanders have seen much higher water when such high tides coincide with storms.